A culture of continuous improvement underpins two health systems, which has enabled them to unlock capacity and energise their workforce in the face of a pandemic
Organisations across the NHS have had to make fast and drastic changes in response to covid-19. Yet two health systems have been particularly effective at adapting and developing new protocols, thanks to a culture of continuous improvement they've worked to establish through their partnership with Virginia Mason Institute.
Sponsored by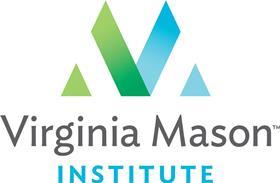 Long before the pandemic, the Leeds Teaching Hospitals Trust and Surrey and Sussex Healthcare Trust had been practicing strategies for identifying problems, implementing solutions and empowering people at all levels to engage with – and even lead these efforts. So, when covid-19 presented challenges – like how to quickly turn around test results or decontaminate new personal protective equipment – both organisations had years of experience to draw on.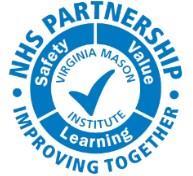 "Our approach to covid-19 has been a natural extension of our culture," says Julian Hartley, chief executive at Leeds. "It's a culture that focuses on the patient and recognises that only those who do the work can improve the work."
Faster Test Results
Leeds's culture enabled it to significantly accelerate turnaround time for covid-19 test swabs. The organisation was striving to post 95 per cent of swabs within 24 hours of the patient being tested. In March, only 65 per cent were receiving results in 24 hours.
"We needed to understand why we were not delivering the test results as quickly as we wanted to as this was preventing us from delivering the best possible care for our patients." says Clare Smith, chief operating officer at Leeds.
Instead of measuring the turnaround time from when pathology receives a swab, the team focused on the time from taking the swab from the patient to reporting it, so they could fully understand the wider process and investigate where it was lagging.
They used radio frequency identification devices to measure how long it takes swabs to travel from testing sites to pathology. Each pathway was walked by a senior leader to see where and how swabs were deposited and handled.
These efforts revealed five areas for improvement, including swabs sitting at testing sites for hours. However, instead of recommending solutions for each area, leaders put nurses, service managers and others in charge of identifying and testing improvement ideas.
"We get better ideas and higher engagement when leaders frame the problems and empower people to solve them," Ms Smith says.
In this case, the team's ideas - such as delivering swabs from one collection site every 30 minutes rather than every 90 minutes - powered the hospital to meet its patient-centred goal in less than two months.
Managing New Protective Equipment
SASH took a similar approach to challenges related to new protective hoods. The challenges included how to efficiently decontaminate all surfaces of the hood, which consists of a helmet, face shield and neck cape. After leaders framed the problem, small teams experimented with solutions.
They followed a process called Plan, Do, Study, Act, an innovation and improvement method they had used in the past, that involves devising a solution, trying it, observing results, redesigning the solution, then repeating the steps.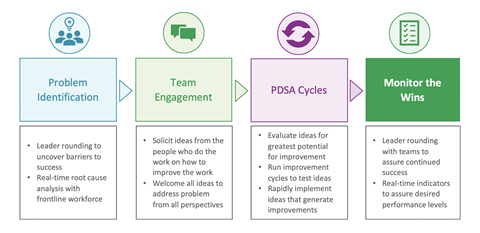 Using this process, the teams developed a final decontamination process that includes:
Exposing hoods to UV light by hanging them on chains from the ceiling, so the hood is exposed inside and out
Suspending the chains from motorised bases designed for disco balls, so the hood rotates in air and is exposed equally on all sides
Hanging a 1 kg bag of rice from the hood, so it tilts at the best angle to the UV source
Michael Wilson, CBE, chief executive at SASH, says this is only one example of how his teams have embraced innovation during the pandemic.
"Not all staff received direct training in these methods," he says. "But those that were trained have created a culture so strong it has permeated the organisation at all levels."
Benefits Beyond Crisis
Cultures of improvement built around strategies like PDSA, patient-centred goals and "empowering those who do the work to improve the work," helped Leeds and SASH lock in new and effective practices - based on evidence and owned by people on the front line.
Whilst these strategies have been proven effective in times of crisis, they are important at all times. Organisations who embrace them can unlock capacity and energise their people – achieving short and long-term wins for everything from scheduling resources to reducing errors in care delivery.
"It's important to remember leaders don't have all the answers and the most successful and sustainable solutions are always going to come from those working on the front line" says Mr Hartley. "They just need to be empowered to grasp the challenge and not be afraid to test new ideas out – which is what we have been encouraging the team at Leeds to do for years."
Is your organisation locking in innovations and improvements realised in response to covid-19? Take this free self-assessment to understand the approaches and methods that will help you capture wins and sustain improvement.