Plans for a new accident and emergency department in Durham have been given the green light by the county council's planning bosses.
County Durham and Darlington Foundation Trust submitted plans for a two storey emergency department and new car park at University Hospital of North Durham.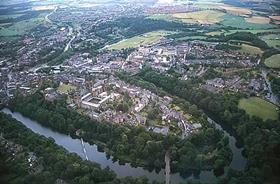 The trust initially estimated the new facility would cost £30m and take two years to complete, but it will prepare a business case exploring the timescale and costs more fully.
Durham county council's planning services committee approved the proposals at a meeting on 3 January.
The trust wants to replace the existing A&E, built in 2001, to cater for 30,000 attendances a year, however the unit is already seeing double that number of attendances. Last year, 65,000 patients coming through its doors.
Plans include creating a new two storey building with 4,506 square metres of space and an integrated urgent and emergency care unit.
The application said most of the clinical space will be on the ground floor, with administration space, staff rooms and a plantroom upstairs. The unit is expected to also provide paediatric and surgical assessments.
The trust said planning permission was a "positive step" in bringing the new A&E forward.
The statement added: "There remains a formal process to go through. A business case is being prepared for the scheme, which will subsequently require approval by the trust board taking into account the need for potential sources of funding."
The plans also include 222 new parking spaces and the demolition of the grade two listed Dryburn House to make way for the new building. The council approved this in June 2015.
Source
Trust statement and council documents