The chief executive of a London hospital trust is to retire in September.
John Goulston has led Croydon Health Services Trust for six years and is stepping down after 32 years in the NHS.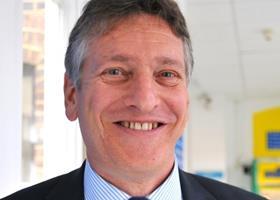 Mr Goulston, who is 60, led the trust's work on integrating services for over-65s with the local mental health trust and Croydon Council.
The trust has provided community services to the borough since the Transforming Community Services process in 2011.
Trust chair Mike Bell said: "John will be a tough act to follow. He has overseen a transformation in the quality of care and performance of the trust. John has been clear from the start that people need to be at the heart of service transformation. He knew the key to improvement was through empowering staff at all levels, and giving staff the space to innovate and work with their ideas.
"John's vision for the trust and his commitment to releasing the talent of our staff has made a tremendous difference and is now delivering real improvements for people in Croydon. He knew we had to work in partnership to improve the health and care of people in our borough. We want to give people greater control over when, where and how they receive support and treatment, and by working together as the One Croydon Alliance, we will be able to deliver more coordinated care and support."
Mr Goulston said: "I feel proud to have worked at Croydon Health Services. We have excellent and dedicated teams that care for people in our community, at Purley War Memorial Hospital and at Croydon University Hospital – they are a credit to our borough.
"We have transformed the trust by listening to our staff, patients and their families, and the communities that we serve. Most importantly, we have acted on what we heard. This must always continue."