Northumberland, Tyne and Wear Foundation Trust appoints Ken Jarrold as new chair
Mr Jarrold will take up the role on 1 February
Replaces Hugh Morgan-Williams who stepped down last year amid allegations his charity was paying him large amounts of money
An outstanding rated foundation trust has replaced its chair who stepped down amid allegations that his charity was paying him large amounts of money.
Hugh Morgan-Williams stepped down from the role at Northumberland, Tyne and Wear FT in August, after nearly four years with the trust, to "pursue other interests".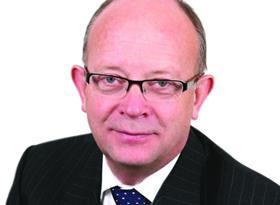 Mr Morgan-Williams temporarily stood down in 2016 after the Charity Commission launched a statutory investigation into the Cowesby Trust – a charity he was allegedly sole trustee of at the time.
The regulator said in October that analysis of the charity's accounts identified a number of "serious regulatory concerns" about its financial and operational management. It also said "large sums" of money had been paid to an unconnected company and the charity's trustee.
The FT announced today that it has appointed Ken Jarrold as chair and he will take up the role on 1 February.
NTW chief executive John Lawlor said: "I am delighted to welcome Ken to the trust. He brings a wealth of experience and expertise, having led a number of NHS organisations across the country during his many years of public service.
"Ken's values and commitment to people who use and work in local services shone through during the interview process. He will be a fabulous addition to the trust and the NHS across the North East."
Mr Jarrold joined the NHS in 1969 and has held several management roles. He was chair of the North Staffordshire Combined Healthcare Trust until 2016.
He was appointed chair of the Department of Health's pharmacy programme board in 2013.
Mr Jarrold said: "I am deeply honoured and delighted to have been appointed as chair. I will do my best to serve our service users, carers and frontline staff."
Source date
18 January 2018