Cumbria Partnership Foundation Trust implements contingency plans after 40 per cent shortage at some units
Director says plans will lead to significant disruption for patients
Trust hopes to reopen beds in September after new staff start
WORKFORCE: Unprecedented staff shortages have forced a North West community health trust to bring in a series of contingency plans to keep services at its hospitals safe.
Cumbria Partnership Foundation Trust said on Friday it was facing an "unprecedented" lack of nursing staff. Five of its units reported a 40 per cent shortage of nurses, rising to 59 per cent at Alston Community Hospital.
To keep the services safe the trust said that from this week it will:
consolidate the six inpatient beds and their staff from Alston Community Hospital at Brampton Community Hospital, increasing its operational beds to 15;
reduce Keswick minor injury unit's opening times from 12 hours a day to 8.30am to 7.30pm in order for nursing staff to maintain its 12 beds and the MIU;
reduce the nurse led treatment service at Alston Hospital from 24 hours to 8am to 4.30pm Monday to Friday; and
closely monitor and review options at "fragile hospitals" including Maryport and Cockermouth.
The trust stressed daytime hospital and community nursing services at Alston will continue to operate.
Nursing and quality director Sara Munro – who will join Leeds and York Partnership FT as chief executive next month – said the quality and safety of services for patients was the trust's "overriding priority" but the small size of the units meant staff shortages were felt much harder.
She added: "It is well known that we have been operating our inpatient units with significant staff shortages for some time.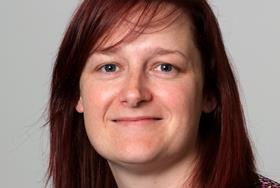 "However, we are now experiencing unprecedented shortages in qualified nursing staff of 40 per cent on five of our units and rising to 59 per cent at Alston. We have more vacancies than we usually have at the moment which is being compounded by annual leave and sickness at a small number of sites.
"Due to the small nature of our units, the staff shortages are amplified when there are only one or two nurses on duty as there is no back-up available to them should we experience increased sickness."
Patients at Alston are being reviewed and care packages put in place before they are be transferred to different units or discharged home or to residential care.
The trust stressed it had already taken a number of steps to improve the staffing situation including a recruitment drive, mobilising staff from other services to cover absences, hiring bank staff and asking neighbouring organisations for help.
But in a statement last week the trust said these measures had "not been sufficient to cover safe staffing levels".
Dr Munro said the trust recognised the contingency plans will lead to significant disruption for patients. She added: "We know that the community will feel let down but we want to provide reassurance that we have done everything we can to keep the [Alston] unit open."
Chief executive Claire Molloy said with new nursing staff beginning at Alston in August she hopes the unit can reopen in September.
She said: "Beds will be reopened as soon as we are able to guarantee safe staffing levels and we are doing everything we can do achieve this.
"We are reviewing the situation regularly and we are appealing to our partners and the community to support our staff who are working very hard and help us spread the word about the posts we have available within our hospitals."