The day's essential stories in health policy
Fire safety concerns continue
A major teaching hospital built via one of the largest private finance initiatives in the NHS is undergoing remedial building works to prevent fires spreading after it was discovered that builders had not followed safety specifications.
University Hospitals Coventry and Warwickshire Trust is understood to have raised concerns with its PFI provider two years ago after it found there were structural defects which would enable fire to spread around the building. Remedial works began in late 2015 and are set to miss an August 2017 deadline for completion.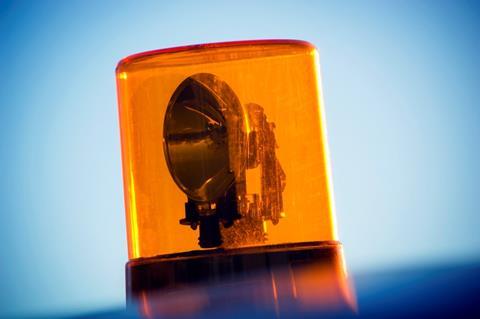 The trust told HSJ it had taken "extra steps" to ensure "the hospital remains safe while the remedial works are undertaken".
The hospital, built by Skanska, opened in 2006. The company is still involved maintaining the building and is undertaking the work to fix the defects.
Meanwhile, HSJ editor Alastair McLellan writes: "The terrible fire at Grenfell Tower will be a defining moment in British public life just as 'Baby P', the Hillsborough disaster or the killing of Stephen Lawrence caused a major recalibration of our attitudes to social work, public safety and institutional racism…
"The focus on fire safety – as with the recent cyberattack – will highlight how the NHS's non-clinical resilience is skating on the thinnest of ice.
"The implications of Grenfell are still emerging, but already there are some very valuable lessons to learn."
Joint roles for NHSE/I
NHS England and NHS Improvement have appointed two joint regional directors to "test a more integrated approach" between the two organisations.
There will be a joint director for the South East, Anne Eden, currently NHSI's regional managing director for the South; and a joint director for the South West, Jennifer Howells, who is currently NHS England's regional director for the South West and its interim for the South East.
Sharing regional directors across NHS England and NHSI has been under consideration for at least a year, but was previously set aside because of a desire to avoid the disruption and complexity involved.
Among the challenges is the fact that NHS England and NHSI, which is legally constituted of Monitor and the NHS Trust Development Authority, have different and potentially conflicting responsibilities.
Matthew Swindells, NHS England's director of operations and information, said the change is "not a formal legal or employment change".
He added: "From the autumn, we will continuously evaluate the changes to tweak and improve the operating model before deciding whether any changes should become permanent, at which point they will become subject to consultation."