The General Practice Forward View is a chance to redefine primary care – but the bold steps have been left to local leaders, writes Simon Bourne
Today, general practice in England exists in a precarious and sometimes paradoxical state. It continues to provide the vast majority of patient contacts in the NHS on a small fraction of the overall budget.
Patient need and levels of demand are higher than ever, yet clinicians are increasingly expected not only to oversee a complex business, but also to drive continuous improvement and play an active role in commissioning and system leadership. This is arguably exacerbated by widespread gaps in the current workforce and the significant problems that exist in the current recruitment pipeline.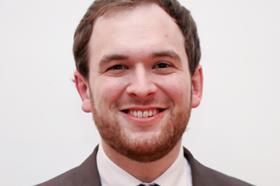 Frustratingly, despite list-based primary care and prevention being central to the ambitions of the Five Year Forward View, the current sustainability and transformation plans process remains highly focused on the ongoing tribulations of the acute sector.
Specific and practical
Into this turbulent environment, the General Practice Forward View is born, offering "specific, practical and funded steps" to the painful issues of investment, workforce, workload, infrastructure and care redesign.
The headline funding increases of an extra £2.4bn per year by 2020-21 are significant and it contrasts with the Five Year Forward View in the level of detail provided, particularly about the wide range of areas which will benefit from additional investment – to the point where it sometimes reads like a policy document from the NHS' financial heyday in the early 2000s.
It has the potential to act as a catalyst for more productive and supportive relationships between commissioners and primary care providers
Within the barrage of new initiatives and investment for everything from reception staff training to online consultations, it is notable that NHS England will require £171m to be spent by clinical commissioning groups on "practice transformational support". Despite the fact that CCGs will need to find the funding from already stretched resources, this is likely to be seen as a long overdue step in the right direction, greatly needed to put high quality primary care at the centre of the modern NHS.
It also has the potential to act as a catalyst for more productive and supportive relationships between commissioners and primary care providers.
The General Practice Forward View treads a careful line between measures to maintain the status quo versus offering a credible vision for transformation. Overall, it appears to offer more reassurance than requirements of the sector.
New models of care and primary care reform are couched in language that makes them seem optional, with the emphasis being placed upon the range of additional support that will be provided at a national level.
And the support offered has a tendency to focus on the symptoms rather than the underlying pathology – clearest in the planned "incentive-based approach" and "major recruitment campaign" to add an additional 5,000 GPs to the workforce.
Improved awareness of general practice as a career choice and short term financial rewards are unlikely to sway the opinions of those currently choosing other specialities, when trainees are faced with the prospect of the worsening day-to-day reality of delivering primary care on the frontline.
Local level
What does this mean at a local level? "Looking up" and relying on significant extra funding to trickle down to primary care is risky, due to the pressure on other sectors and flexibilities in planning rules.
Likewise, national programmes of support typically lack agility and may struggle to pick up the nuances of local requirements. As noted in HSJ, despite its many commitments, the General Practice Forward View therefore fails to provide the clear framework and momentum for general practice transformation which is so badly needed.
The key enabler will be building effective working relationships across the primary care "system"
Crucially however, the profile and funding it provides does open the door for this transformation to take place at local level; for this range of new initiatives and a newly-engaged profession to be coordinated and brought together by clear local leadership which sets primary care at the heart of local, place-based systems of care. The lack of central guidance on the roadmap to reform represents a major opportunity for local commissioners and providers of primary care to define their own.
The key enabler will be building effective working relationships across the primary care "system". Between practices, this will require demonstration that collaboration is a positive-sum game and that it is counter-productive to behave as competing individual businesses.
Even if this does not proceed to formal consolidation, working to align goals and develop informal sharing arrangements can counter-act the fragmented and therefore divisive state of primary care at present.
Reform based on relationships
Likewise, the ability of CCGs to drive reform in primary care will be dependent on the relationships they forge against the backdrop of their newfound responsibilities for commissioning the sector. The risk is that CCGs add to administrative workload by trying to implement performance management in their primary care providers, without providing tangible evidence that they are "helping them" with their key pain points.
This is a sure-fire recipe for disengagement. Given the unique contractual status of GPs, such an approach will likely perpetuate the current system in which any change typically needs a financial incentive attached to it.
CCGs can start to foster a sense of shared ownership for the issues by prioritising a culture of performance development
CCGs can start to foster a sense of shared ownership for the issues by instead prioritising a culture of performance development – focussing on working with their practices to collectively tackle the most significant problems they are facing, and developing processes for support when things go wrong before defining metrics.
Furthermore, clearly defined and bilateral routes of communication will build trust, especially when practices see that their priorities are being taken seriously and that engagement leads to an improved working life.
The programme of "practice transformational support" from CCGs must therefore not simply mean additional funding to prop up the status quo – no matter how much in need of propping up it might appear. It has the potential to support the work of commissioners at every level of seniority reaching out into primary care, working in partnership on the shared issues that are faced by practices and moving beyond an "us" and "them" mentality.
It means drawing upon the lived experience of clinical and non-clinical staff at the frontline and supplementing it with specific commissioner expertise to drive effective improvement. It also means discussing and addressing the issues of culture in primary care head-on, and making mutual expectations clear at every stage of development.
In this way, commissioners can begin to act as the system "enablers", so that the fragmented primary care system can make the improvements it needs, and so move towards a sustainable solution to current problems.
Simon Bourne is a consultant at GE Healthcare Finnamore