Derby Teaching Hospitals and Burton Hospitals agree outline business case for merger
Both trusts need to develop more sustainable footing for services in future
Full business case expected in the autumn
Two hospital trusts in the Midlands have approved an outline business case to merge.
Both boards at Burton Hospitals Foundation Trust and Derby Teaching Hospitals Foundation Trust approved the business case at the end of last week.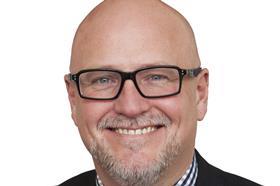 The trusts have been exploring a "strategic collaboration" since last year and will now progress to developing a full business case including engaging with the public and staff about potential changes. This process could last until the autumn.
Both trusts believe the move will help deliver sustainable clinical services across their hospitals, which are only 11 miles apart and linked by a major A road. The two organisations already have substantial patient flows between them.
For the smaller Burton Hospitals Trust the move is likely to help it recruit and retain clinical staff to ensure services remain locally provided. It could result in a networked approach with staff working at both Derby and Burton, with more specialist services provided in Derby and less specialist district general services being maintained in Burton.
Both trusts have faced challenges related to their finances and workforce. A joint statement about the collaboration said: "Despite the passion, commitment and hard work of our staff, these challenges cannot be solved in isolation.
"In Burton, our relatively small size means it is difficult to stay properly sustainable by ourselves, as clinical practice becomes more and more specialised. We want to retain our core services, such as A&E and intensive care, whilst also looking to the future and what different services we may provide across our local communities of Burton, Lichfield, Tamworth and the surrounding areas.
"In Derby, we need to ensure that some of the more specialised services we offer, such as cancer treatments and specialised heart and spinal services will continue to be commissioned by NHS England. For that to happen, we need to offer these services to as large a population as possible."
Clinicians at both trusts have begun reviewing pathways to see how they might work together. Both trusts have committed to maintaining Queen's Hospital in Burton including its accident and emergency department.
Gavin Boyle, chief executive of Derby Teaching Hospitals, said: "We have been hugely impressed by the spirit in which teams from both trusts have worked together to explore how we can deliver better care for the communities we serve.
"A closer collaboration will help to deliver better healthcare to people in Staffordshire and Derbyshire, and enables us both to continue building a workforce that is fit for the future, with different opportunities for our staff to grow and thrive in their careers."
Helen Scott-South, chief executive at Burton Hospitals, added: "Our partnership will improve local services for patients as we both continue our journey towards providing outstanding care. This includes retaining Queen's Hospital in Burton as a vibrant district general hospital for our local population, improving the core services we offer, including our A&E. It also enables us to work together on providing more specialist outpatient services at our community facilities in Tamworth and Lichfield."