The merger of two trusts in neighbouring sustainability and transformation partnership areas has been approved by the Competition and Markets Authority.
Derby Teaching Hospitals Foundation Trust and Burton Hospitals FT have been given the green light by the CMA to progress with their merger.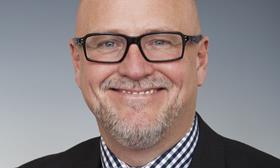 Derby Teaching Hospitals is part of the Derbyshire STP, while Burton is in the Staffordshire STP.
The trusts are set to complete the merger by 1 April, following a board meeting on 20 March when the council of governors at both trusts will vote.
The new trust will be called University Hospitals of Derby and Burton FT.
In November, the trusts announced Gavin Boyle, current chief executive at Derby, will lead the new organisation.
John Rivers is already chair of both trusts and will retain the role at the new organisation.
According to Derby's March board meeting papers, the trust has overspent on projected legal costs of £900,000 associated with the merger.
In a statement, the CMA said: "The two trusts provide services predominantly in the Derbyshire and east Staffordshire area and the hospitals they operate overlap across a number of healthcare services.
"Following the merger, the CMA found that patients would have less choice for some services, potentially reducing the trusts' incentives to maintain or improve quality in these services.
"However, it found that these concerns were outweighed by substantial expected benefits overall. Both trusts are resource constrained and the CMA has found that the merger will enable them to use their resources much more effectively for patients across a wide range of specialities."