APPOINTMENT: Derby Teaching Hospitals Foundation Trust has appointed Gavin Boyle as its new chief executive.
Mr Boyle, who has been chief executive at the nearby Chesterfield Royal Hospital FT since 2011, will succeed Sue James who retired at the end of 2015.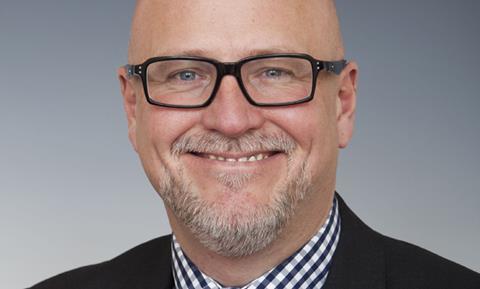 He will take on the role after the appointment of an interim chief executive at Chesterfield, which is expected to be announced soon.
Mr Boyle, who is also chair of the East Midlands Leadership Academy, is well regarded for his work maintaining Chesterfield Royal as a sustainable standalone district general hospital. It has been a pilot site for seven day services.
His move to Derby comes at a time when the larger trust faces significant financial and operational challenges, including a forecast year-end deficit of £29m this year.
Mr Boyle joined the NHS as a general management trainee in Liverpool more than 25 years ago after studying biological sciences at university. He has worked in primary care, acute hospitals and community services providers in Liverpool, Exeter and Winchester.
He has been director of operations at the Oxford Radcliffe Trust, the Queen's Medical Centre in Nottingham and Leeds Teaching Hospitals. He was chief executive of Yeovil District FT before moving to Chesterfield.
In a message to staff at Chesterfield Royal, trust chair Helen Phillips said: "Joining Chesterfield Royal in 2011, Gavin gave a personal commitment to work towards the goals of providing the best possible care for patients and to offer staff a good place in which to work. He has often referred to this as 'our journey', which over the last three and a half years has seen improvements in care and services for patients, through the development of clinical leadership and staff engagement.
"These changes have supported investments in new services and facilities, as well as new ways of working. He has worked to build closer relationships with health, social care and education partners, as well as local business leaders and organisations. This has provided a platform upon which the hospital will integrate and foster new innovations and ideas in partnership with others."
Source
Information provided to HSJ