Now is the time for NHS organisations to ask whether they have enough improvement experts to bring about transformational change, says Martin Carter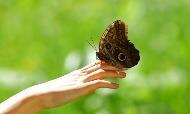 The recent unveiling of the new NHS Change Model heralds a sea change in the way the NHS approaches the critical area of transformational change.
It represents a route-map for organisations and their leaders, bringing structure and rigour to what has, until now, been a largely small scale and locally determined improvement effort. For the first time, there is an explicitly expressed requirement for change to focus on improvement which is aligned with a shared purpose across the service to deliver reformed services in a methodical, sustainable and measurable way.
It reflects the national quality, innovation, productivity and prevention agenda, offering a 360-degree approach to achieving the holy grail of uniformly higher quality, responsive services which not only deliver better, safer care for patients but also realises financial and efficiency gains.
It embraces the belief that system-level change is needed if the NHS is to not just survive but thrive as it goes through arguably the most fundamental reform in its history against a background of the toughest financial environment the service has ever known.
The challenge – to chief executives, NHS boards and commissioners in particular – is this: do you have sufficiently skilled and experienced improvement experts within your organisations? If the answer is yes, then how do you harness and support them? If no, then where are these experts going to come from?
'If we don't have advanced practitioners – or access to them – the chances of delivering system level change and understanding it are very limited'
As a discipline, improvement science within the NHS is in its infancy. Of course, across the country individual organisations and/or groups of partner organisations have been delivering improvements in services and local systems for many years.
However, many of these have been in response to identified problems such as high infection rates, patient falls and prescribing errors – instigated and rolled out by frontline enthusiasts. More difficult and, therefore, unusual, is harnessing will and action across whole organisations or groups of them. That requires engagement and support from senior clinical leaders as well as local expertise.
That can be seen in some boardrooms as too big a challenge or even a distraction when so many big and complex issues and imperatives are competing for management time and resources.
However, the potential for realising improvements which deliver significant return on investment is significant. The notion that investing in improvement projects brings long-term, recurring financial benefit as well as better and safer services is becoming mainstream with the work of, among others, national quality, innovation, productivity and prevention adviser Professor Mahmood Adil.
His work on The Business Case for Safety has clearly demonstrated the huge payback that a structured and determined focus on improvement can bring.
Chief executives may well ask: where can I find people like Mahmood? The good news is that there is an increasing cadre of improvement experts with the most keenly developed skills already within the NHS. What is more, the means to transform improvement enthusiasts and practitioners into experts also exists.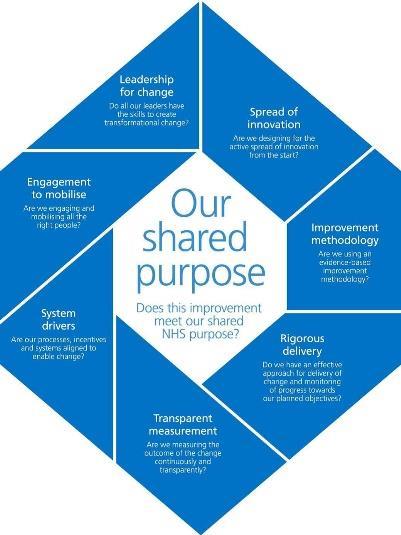 Nikki Davey is programme manager for Advanced Improvement Capability at the NHS Institute for Innovation and Improvement. A qualified pharmacist, she has been working as an improvement practitioner since 2008 and believes the key to sustainable improvement effort lies in marrying deep theoretical knowledge with practical experience of delivery.
Like several other NHS improvement leaders, she is an alumni of the NHS Institute's Advanced Improvement in Quality and Safety (AIQS) programme. AIQS is aimed at senior NHS leaders who already have a strong track record in implementing improvement projects and a thorough background knowledge of improvement science. It is delivered in a total of four modules over 12 months, including residential elements.
'I probably wouldn't be in this role if I hadn't taken a risk to take time out from medical practice to undertake my fellowship year'
She says: "The great thing about AIQS is that it combines theory with practice. It stands alongside international improvement programmes. What sets it apart is the experience and content delivered primarily by NHS improvement practitioners.
"So far, 44 people have been through the programme. What they gain are the skills to effect system level change, having started with smaller projects. They are a powerful cohort of influential and highly skilled improvement practitioners but there is no doubt that the scale of change needed by the NHS now means that we need many more.
"If we don't have advanced practitioners – or access to them – the chances of delivering system level change and understanding it are very limited. Therefore, if a trust or commissioning body has such people, the chances of success are far greater. These practitioners can begin to 'grow their own' improvement practitioners within their organisation."
She further says that it would be a huge blow to the NHS if it loses this momentum at a time when the service needs improvement experts more than ever. "The way we do things in the NHS now simply isn't sustainable and AIQS alumni and the like are the people who can help us make the step changes needed."
Stay focused
Another passionate advocate of developing advanced improvement capability is the national QIPP adviser for quality and efficiency, professor Mahmood Adil. Like many other NHS improvement experts, Mahmood is a member of the NHS Institute's Improvement Faculty and, in 2009, was accepted on to the institute's prestigious fellowship programme.
"The key benefit of developing advanced improvement ability through bodies such as the Improvement Faculty is the added value to the whole system and the equipping its members with the ability to make a positive difference to patient safety and patients' lives. I chose medicine as a career in order to save lives – to add years to lives and life to years.
"My progression towards becoming an improvement expert has helped me to stay focused on that and realise that ambition. I would say that my experience on the fellowship programme was key to my becoming the national QIPP adviser on quality and safety. I probably wouldn't be in this role now if I hadn't taken a professional risk to take time out from medical practice to undertake my fellowship year."
Many top improvers say that support from their own organisations is key to realising the potential for improvement and the consequent benefits to patients, staff and the system expert improvers can offer.
'We tend to become obsessed with process and produce data in a way which fits with how we like to present it'
An exemplar of such an approach is the Royal Brompton and Harefield Foundation Trust, where consultant anaesthetist Libby Haxby has been working in a dedicated role as the lead clinician for clinical risk for the past 12 years. Libby participated in the pilot AIQS programme, and is also a member of the NHS Institute's Improvement Faculty. She now passes on this knowledge as a tutor and coach within her own trust and on national programmes.
Hugely influential
"This trust has a long-term quality and safety plan which forms a key part of the quality report to the board and our annual submission to Monitor," she says.
"We have revamped our directorate and board committee structures to focus on this at the highest level. We are constantly asking ourselves: How can we do what we do better?'"
She adds: "We have to talk about money in the current climate so we made the business case for investing in safety and have a dedicated finance lead for it who gets involved in our improvement projects. That has been hugely influential."
At NHS South of Tyne and Wear this has been recognised with Mark Lambert, a consultant in public health medicine, bringing his improvement expertise to bear with a focus on improving the health of the cluster's whole patient population.
Mark is another Improvement faculty member and participated in the NHS Institute's pilot AIQS programme. He has focused particularly on the use of measurement to drive commissioning decisions and help shape the pattern of local services.
"In the NHS, we tend to become obsessed with process and produce data in a way which fits with how we like to present it. This is a flawed concept but it is hard for people to switch to new ways of doing things even if the new ways mean we can do more and better. This makes it a difficult area to work in.
"If ever there was a time for the NHS to invest in developing expert improvement capability and capacity in organisations across the whole health system, that time is now," he concludes.
Martin Carter is director at Ashford Carter Communications Limited.