Once languishing in the lower reaches of the league table for diabetes care, Berkshire West has transformed its pathway with a model that has won international recognition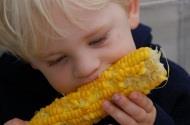 When a national audit revealed that Berkshire West was performing poorly on diabetes, it was a wake-up call for commissioners and those delivering the services.
Despite relatively high expenditure, local diabetes performance measures were below the national average – not what you would expect in an affluent area situated between London and Oxford.
An investigation revealed that services were limited, with little structured patient education, and no access to intermediate services. Something had to change.
"The results were terrible," says Richard Croft, a GP in Reading, who is now diabetes and respiratory lead for Berkshire West Clinical Commissioning Groups. "We were third from bottom nationally on HbA1c [glycated haemoglobin, a key measure in diabetes control].
"That was a shock to everyone. We're in a fairly prosperous part of the country and it sent shockwaves through the primary care trust. I think it was a matter of hurt pride – it really stung."
That was 2012. Since then, services in the area have been transformed, and are now held up as a national exemplar. Outcomes for patients have improved and savings in prescription costs have already been identified.
Getting the key stakeholders in one room was crucial to making the changes, explains Dr Croft. This led to the setting up of Diabetes Sans Frontières (Diabetes Without Borders), a network with representation from patients, providers, commissioners and others.
Berkshire West is made up of four federated CCGs – North and West Reading, South Reading, Wokingham, and Newbury and District. This is the area covered by the previous Berkshire West PCT and has a population of around half a million.
Initially, three pieces of work were commissioned, looking at structured patient education, health professional education and care planning.
Having been appointed local champion, Dr Croft worked with an external consultant to build a business case for change. "The commissioners wanted us to get on with it and fix it, and they resourced us well to do it," he says.
Structured patient education was one of the priorities. "We didn't have anything in place for people with type 1 diabetes, and what we had in place for type 2 wasn't fit for purpose," he says.
"DAFNE [Dose Adjustment for Normal Eating] course is the gold standard for type 1 diabetes. It's a five day, intensive course, and it's great. But the problem is that it's slow to get through the numbers.
"We had around 600 type 1 patients with very poor control – they were just waiting for a car crash – possibly literally. We had to find a way of getting through large numbers quickly."
He explains that they were approached by Roche Diabetes Care, who make blood glucose testing kits, with the offer of a three hour carb counting course.
"It's really very good indeed," he says. "It's run by a dietitian. People with type 1 diabetes are given a bolus advisor system, which is programmed for the patient, and tells the patient how much [insulin] to inject; it really does what it says on the tin.
"We've got 320 of these 600 wildly out of control patients through this course, which is great. It's also a very good base for doing the DAFNE course afterwards."
People who have poorly controlled diabetes are 10 times more likely to need an emergency hospital admission in the following year, he adds, which, in the medium and long term, should mean substantial savings for the local health and social care economy.
People with type 2 diabetes are offered the X-PERT course. "We've got through about 1,000 so far. All new clients are offered it and uptake is about a third. We're also looking at other ways of delivering education, such as online."
As well as empowering patients through education, Berkshire West has introduced a care planning process. Based on the house of care model (see box, below), this involves patients attending for tests ahead of their regular reviews, and being sent the results in advance of the appointment with the nurse or GP.
The house of care model
The Berkshire West service is aligned with the house of care model, a proven approach to ensure person centred, coordinated care through care and support planning.
This approach involves bringing together four key components, which if implemented together, will improve the care and experience of people living with long term conditions and their carers.
The four components are organisational and supporting processes (the roof); commissioning (the foundation); and two supporting pillars: engaged, informed individuals and carers, and health and care professionals committed to partnership working.
The metaphor of the house highlights the fact that all parts of the approach need to be established for care to function properly.
The model involves a strategic shift from the idea of the clinician as primary decision maker to a partnership model where patients work with health professionals to decide the way forward to meet their needs and their priorities.
Although it was developed from work done in the Year of Care programme, which focused on diabetes, it is intended to be used in all long term conditions. It was adopted by NHS England as part of Domain 2: enhancing the quality of life for people with long term conditions.
"Previously, I'd see the patient and say, 'Hello Fiona, I've got your results here and this is what they say,' but now she'll say that she's got her letter and her results are fine apart from her HbA1c levels, and we'll discuss how to improve that."
As a clinician, Dr Croft says he finds working with patients in this way very satisfying. "It makes life better for the patient and for the doctor."
Making good use of technology has also been a key win, he adds.
"The Eclipse [patient data analysis] system has helped us to focus on poorly controlled patients – for example, it lets us identify where someone's renal function is about to go off a cliff."
Another major step has involved employing a diabetes consultant to work across primary and secondary care, helping to break down barriers and ensure a smoother patient pathway.
"The thing about diabetes is that it crosses the boundaries, and the consultant has a foot in both camps," he says.
Consultant in the community
Employed 70 per cent by the CCG, the diabetes consultant spends most of his time in the community, and his responsibilities include regular virtual GP clinics, education and support for community healthcare professionals, and the development of treatment guidelines. "He's a very senior consultant – we've been very lucky," says Dr Croft.
"His view is that for every patient, there is something that can be done. It's been great to get that injection of experience."
As part of efforts to encourage working across boundaries, Berkshire Healthcare Foundation Trust was asked to provide an intermediate diabetes service. This involves diabetes specialist nurses working in the community providing a variety of services, and includes an advice line for healthcare professionals.
Education for health professionals has also included nationally accredited training courses and locally developed programmes.
Medicines management has been improved with an incentive scheme to ensure prescribing of newer medicines is in line with National Institute for Health and Care Excellence guidance.
Clinical outcomes have been impressive. Data analysis shows that the proportion of patients attaining target HbA1c levels increased from 46.5 per cent in June 2012 to 59.5 per cent by December last year. There was also an increase in the proportion of people achieving total cholesterol control from 46.3 per cent to 79.2 per cent (by June 2014).
Prescribing savings of around £800,000 were estimated between 2012 and 2014.
In addition, care planning has now become the norm in almost 90 per cent of GP practices, putting more power in the hands of patients.
The whole process has won national and international recognition, having been nominated or shortlisted for a number of awards, had a poster accepted at NICE, shared learning awards and had an abstract published by the American Diabetes Association at its national conference.
Other CCGs in the Thames Valley have also used the service as a blueprint for their own redesigns and, in Berkshire West,
the model is being used to transform respiratory services.
All in all, huge progress has been made in a short period – partly down to enthusiastic local leadership. "It's just not rocket science," says Dr Croft. "If you've got the key stakeholders in a room and you can resource it, then you can make a plan."
The era of prevention
1

2

3

4

5

6

7

Currently reading

Diabetes care in Berkshire West gets a complete makeover