Doncaster and Bassetlaw Hospitals Foundation Trust has achieved teaching trust status today following a public consultation.
As a result of the new status the trust is hoping it will boost education and training and allow it to grow its research focus, as well as improve recruitment and retention of staff across different roles.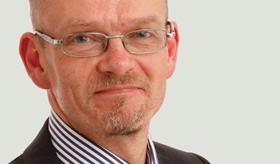 By 2018, the trust is projecting to train 25 per cent of the medical students in the region and it is already training 30 per cent of all non-medical students.
The trust will change its name to Doncaster and Bassetlaw Teaching Hospitals Foundation Trust and will be supported by Sheffield Hallam University and Sheffield University.
Trust chief executive Mike Pinkerton said: "Achieving this status will not only allow us to enhance our services, but is also a recognition of our achievements in providing high quality education and research and will be a huge benefit, both in our local communities and regionally."
Professor Deborah Murdoch-Eaton, dean of medical education at Sheffield Univeristy, said: "Our students report positive experiences at Doncaster and Bassetlaw Hospitals, and there is an active approach to developing effective recruitment, retention and learning strategies jointly with the university, and by 2018, 25 per cent of our students will undertake their core placements within the trust, reflecting the high quality of educational experience."
Source date
27 January 2016