Doncaster and Bassetlaw Teaching Hospitals has promoted its nursing director to chief executive.
Richard Parker has more than 30 years experience in the NHS and has been the trust's nursing director since October 2013. He will take over from Mike Pinkerton who retired in January after four years with the trust.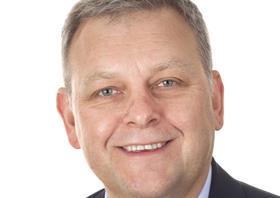 The trust is forecasting an underlying year-end deficit of £30m, excluding £17m of sustainability and transformation funding.
Read HSJ's Top Chief Executives 2017
In March 2016 some senior managers at the trust were criticised for "deliberate financial misreporting" after an investigation found accounts were mis-stated for at least 15 months before being exposed, triggering the resignation of finance director Matthew Lowry.
Mr Parker has spent almost his entire career in south Yorkshire. He qualified as a nurse in 1985 before specialising in intensive care at Sheffield Northern General Hospital and Leeds General Infirmary.
He has held senior nursing and management roles at Chesterfield and North Derbyshire Royal Hospital and in 2002 was appointed as director of nursing for critical care, anaesthesia and operating services at Sheffield Teaching Hospitals. There he became deputy chief nurse in 2005 before rising to chief operating officer in 2013.
Mr Parker said: "I am absolutely delighted to have been appointed chief executive. It has been a pleasure to have been a part of team DBTH over the past four years and I look forward to leading the trust into, what promises to be, an exciting new chapter as a teaching hospital.
"As the director of nursing, my focus has been on ensuring that we deliver safe, effective and quality services for the people of Doncaster, Bassetlaw and beyond, and this will continue as I assume the wider responsibilities of chief executive."
Source date
13 February 2017