WORKFORCE: A financially stricken foundation trust has blamed "bad behaviour" of neighbouring trusts breaking agency spending caps for its staff shortages.
Doncaster and Bassetlaw FT has been forced to suspend inpatient admissions and transfer patients to other hospitals.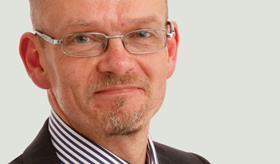 In a board briefing last week, chief executive Mike Pinkerton warned the lack of locum agency staff to fill rotas "now poses an escalating continuity of services risk" to the trust.
He has complained directly to local trusts and NHS Improvement over the issue.
Papers show staffing became a particular problem in the trust's Doncaster and Worksop emergency departments following the agency caps being brought down again in February, with staff leaving to "surrounding trusts as a result of them breaking cap rates".
Mr Pinkerton told the board: "There is a key issue that staff that could, and perhaps should, be working locally are choosing to work for higher and cap breaking rates of pay elsewhere.
"As an example of the impacts, we have had to suspend admissions to inpatient units and transfer patients to alternative sites."
He said the policy would fail if trusts did not "stick to the rules", adding "bad behaviour elsewhere should not, at least in the short term, encourage us not to comply with the requirements set for us".
In a statement to HSJ, Mr Pinkerton said executives had agreed to continue to comply "as far as we possibly can" with NHS Improvement's requirements for capping agency spending.
The trust ran up a £36.4m deficit in 2015-16 after it emerged its accounts had been misstated for 18 months. It is predicting it will be £27.1m in the red in 2016-17.
NHS Improvement said it had liaised with local providers to discuss how to work effectively to present a "united front" and get the best out of the caps policy.
Last month, Lancashire Teaching Hospitals was forced to downgrade one of its emergency departments after a crisis in locum doctor recruitment. Chief executive Karen Partington said the trust had experienced difficulties following the introduction of the caps. She told HSJ the trust "held the line" on enforcing them, but "discovered that other [trusts] were not and not declaring it, or recruiting people under the cap with other benefits that were below the radar".
Source
Trust board papers and information provided to HSJ