LEADERSHIP: A south Yorkshire hospital trust chief executive has stepped down to spend more time with his family after nearly four years in the post.
Doncaster and Bassetlaw Hospitals Foundation Trust chief executive Mike Pinkerton announced he was leaving the role on Friday.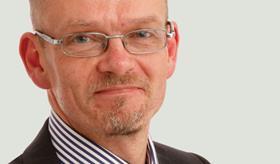 Mr Pinkerton will continue as chief executive until January while the trust searches for a replacement.
Mr Pinkerton said: "It has been an extraordinary privilege leading the trust for the past number of years and I want to thank each and every member of staff for their support throughout my time as chief executive.
"Although a very difficult decision, I have decided to step down so I can spend more time with my family."
Mr Pinkerton was appointed chief executive of the acute foundation trust in January 2013 having held the roles of transformation director and acting chief executive. Before this he was chief of business and development at Rotherham Foundation Trust.
The trust said it will begin the recruitment process to replace Mr Pinkerton immediately.
Trust chair Chris Scholey said Mr Pinkerton's "total commitment to patients and staff has been both refreshing and motivating".
He added: "During the last year, Mike and his team have worked tirelessly to set the trust on the road to financial recovery, whilst ensuring that the trust's quality measures are regularly in the top 20 per cent of the country.
"Mike is a talented manager and I am saddened but understand and respect his decision."
Source date
26 August 2016