Dorset trusts buying new laboratory information management system
System may be used by neighbour trusts as part of new pathology network
First procurement for joint IT solution since regulator launched network proposals
Pathologists in one of England's most advanced health economies have launched a procurement for a common IT system across laboratories at up to eight NHS trusts.
The laboratory information management system will be rolled out across trusts in Dorset, and potentially Hampshire and parts of Wiltshire, over several years, as part of the establishment of a pathology network.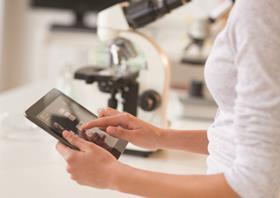 It is believed to be the first new network to launch a procurement for a common LIMS since NHS Improvement proposed the creation of 29 networks across England last September.
The network comprises all trusts in Dorset, which is an advanced integrated care system, and Hampshire and Isle of Wight, and Salisbury Foundation Trust.
According to NHSI, the network can make savings of £8m by centralising pathology services through a "hub and spoke" model, though that target has not been formally accepted by the trusts involved.
Sharing the same LIMS has been described one of the key ingredients of a successful network by the Royal College of Pathologists.
The trusts have opted for a five year contract with the potential for extensions up to another five years.
The contract has an estimated value of £8.9m.
According to the tender documents, it is planned that the trusts will deploy the LIMS in three phases.
The first wave of trusts adopting the system contains Royal Bournemouth and Christchurch Hospitals, Poole Hospital and Dorset County Hospital.
The Bournemouth and Poole trusts already share a LIMS, called Telepath, while Dorset uses a system provided by Sunquest. Both are more than 15 years old.
Under the plans the three trusts will deploy the new LIMS by August 2019.
Salisbury and Isle of Wight trusts will follow later that financial year, and Portsmouth, Southampton and Hampshire Hospitals trusts likewise during 2020-21.
However, none of these five trusts are formally bound to deploy the LIMS, and they can pursue other options should they choose to.
The tender documents said the winning bidder "will not receive any guarantee that the phase of deployment or the anticipated dates for deployment will be committed to by the respective trusts".
Figures published by NHSI show the eight trusts collectively spend nearly £70m processing around 60 million tests every year.
The regulator's plans have been agreed by some networks, but others are yet to decide if they will form in the way suggested by the centre.
Several tenders have been published for managed equipment services that may span a network, but it remains to be seen how trusts will work to combine their LIMS.
Another network in the Black Country has indicated it will procure a LIMS which could be in place in the second half of next year.
Last month, procurement company Healthtrust Europe sought expressions of interest to establish a framework agreement for the provision of LIMS.
In March, some areas (including the Black Country, Sussex and East Surry, Lancashire and Cumbria, and West Yorkshire) were given capital funding by the Department of Health to spend on pathology.
NHSI hopes annual savings of up to £200m can be generated through the networks by 2020-21.
The Dorset trusts expect to award their LIMS contract to the winning bidder by the end of October.