East and North Herts Trust to offer a higher salary to new nurses if they opt out of NHS pension
NHS Pension Board previously raised concerns that similar scheme at Oxleas FT "induced" staff to choose pension opt-out
NHS Improvement aware of ENHT's decision for "some time"
A Hertfordshire trust is offering new nurses a higher salary if they opt-out of the NHS pension scheme, despite the NHS Pension Board questioning the legality of a similar scheme at another trust earlier this year.
East and North Hertfordshire Trust is offering the new scheme to band five and six nurses, midwives and operating department practitioners with the aim of enticing workers away from agencies and reducing the trust's 20 per cent vacancy rate among nurses and midwives working at this level.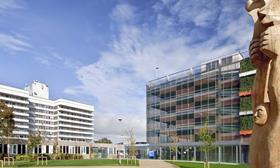 The scheme involves a 12.5 per cent salary rise for new joiners opting out of the NHS pension, and a 7.5 per cent increase if staff choose to join a lower cost National Employment Savings Trust pension scheme.
Trust workforce director Thomas Simons said: "Given that people working for agencies do not have access to the NHS pension scheme, we are piloting [a] scheme that allows [staff] to receive the [pension] contributions that the trust would have made on their behalf."
An attempt earlier this year by Oxleas FT in south east London to run a similar scheme failed after the NHS Pension Board considered the trust to be offering an inducement to staff to opt out of the NHS pension scheme. It referred the issue to the Pension Regulator, whose guidance bars companies from inducing staff to opt out of pensions.
While Oxleas still considered the scheme "legal and appropriate", it subsequently withdraw its offer to new joiners who had not already signed up.
The Royal College of Nursing told HSJ it is concerned that East and North Herts new scheme is "potentially unlawful". However, a trust spokesman said: "The trust is aware fully of its legal duties and has taken expert legal advice on the scheme. Should the pension regulator wish to discuss the scheme with the trust then we are more than happy to do so."
He added: "NHS Improvement has been aware of the trust board's decision for some time."
NHS Improvement was not able to comment on the schemes legality. Ruth May, its executive director of nursing, said while the scheme is "ultimately the decision of the trust's board" it expects "trusts to be able to demonstrate that they have fully thought through the potential risks and implications of such a move".
The NHS Pension Board has not received a referral about the trust so is not "investigating at this point", a spokesman said. He added: "If a referral is received, the NHS Pension Board could decide to refer the case to the Pensions Regulator, or it could take no further action once it has considered the issue."
A spokesman for the Pension Regulator said while it "treats inducement seriously and investigates reports of inducement on a case by case basis" an employer will be found in breach of guidance only "where the sole or main purpose is to induce workers to leave the pension scheme".
"Some cases may be less clear cut than others but in fact do not constitute inducement – for example, where employers offer a flexible benefits package and give staff a genuinely free and fair choice as to whether they choose to stay in a scheme or take alternative benefits," he added.
East and North Hertfordshire Trust has said its scheme is "not a permanent change" and will be reviewed after six and 12 months, at which point "changes may be made, including around future opt-out arrangements".
Currently the trust plans to automatically re-enrol staff in its pension scheme after 12 months unless they decide to opt-out again. Staff can also re-enrol at any point throughout the year.
Source
Information provided to HSJ
Source date
September 2016