East and North Hertfordshire Trust had outlier SHMI rates in five out of the eight reporting periods since 2014
"Large difference" between HSMR and SHMI rates due to palliative care coding
Latest quality account report raised concerns over information governance, lower rate of incident reporting and never events
An acute trust in Hertfordshire has recorded a persistently high organisation level mortality rate, despite multiple reviews and attempts at improvement over several years.
East and North Hertfordshire Trust recorded higher than expected summary hospital level mortality indicator rates in five out of the eight reporting periods since 2014.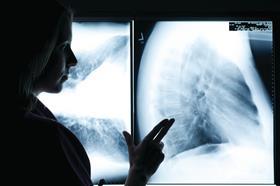 While the latest quarterly figures available showed SHMI rate to be within expected range, it was an outlier in the previous quarter, which covered the 12 month period running up to September 2015. Eighteen trusts including ENHT were outliers in this period.
The trust was also a persistent outlier in four consecutive quarters of SHMI data, which looked at mortality rates in 12 month periods running up to the end of a quarter from June 2014 to March 2015.
The trust's commissioners have also raised concerns about its high SHMI following the past three annual quality accounts and also noted that the trust's crude mortality rate is "higher than other acute trusts".
The trust told HSJ that it expects the next SHMI data release to show that it is within normal range and lower than the previous quarter.
Jane McCue, the trust's medical director, said in 2015 the trust was "starting to emerge" from a centralisation of services implemented in late 2014 that was intended to improve clinical outcomes, adding "that is exactly what we have done".
She said: "Our hospital standardised mortality ratio has progressively declined and for the most part of the last year it was been significantly better than the national average… and we have seen our crude mortality progressively come down."
East and North Hertfordshire Clinical Commissioning Group told HSJ it has worked with the trust since 2012 to:
Introduce a 2014-16 CQUIN scheme to create and extend seven day respiratory services that "had an element explicitly requiring improved mortality".
Commission the Royal College of Physicians to independently review respiratory services "in light of the mortality rates for respiratory conditions".
Audit care pathways where mortality rates "have been or are higher" such as respiratory, stroke and sepsis.
Set up a mortality review group and run a mortality day at the trust in September 2015, arranged by NHS Improvement.
Commission a review by Dr Foster in 2015 to look at the "large difference between HSMR and SHMI" which concluded it was due to the rate of palliative care coded patients.
The trust's palliative care codings had been consistently higher than 44 per cent of admissions throughout 2015. Over the same time period the national rate varied between 25.7 and 27.7 per cent.
Dr McCue, while recognising that historically some trusts have been known to inflate palliative coding to reduce their hospital level mortality indicators, stressed this was "not happening" at ENHT.
She said a CC -led audit of 50 case notes chosen at random had found the palliative care coding to be applied with 100 per cent accuracy, and it was clear the palliative care team "have seen the patient, have been involved with the patient and that the palliative code can be applied". She explained the high coding rate as a result of the trust's seven day palliative care service and a 16 bed hospice run by the trust.
Dr McCue said the trust had "had concerns about the [respiratory] service" as in the past there was a "complete absence" of a community respiratory team and no consultant ward rounds or respiratory nurse specialists at the weekends, meaning "patients were bouncing back into hospital". Since last year, the hospital has implemented a seven day respiratory team alongside a community respiratory service.
The trust has also formally introduced mortality reviews of individual patient deaths from the beginning of 2015-16, with quarter one of 2016-17 seeing 74 per cent of deaths reviewed by a senior consultant who was uninvolved in the patient's care. The trust is aiming to review 95 per of deaths by the end of May.
The latest quality accounts by the trust also revealed concerns with its information governance. It received a "not satisfactory" rating in its latest information governance assessment report. It was also seen to have clinical coding error rates of 30 per cent in primary and secondary diagnoses, and 25 and 20 per cent respectively for primary and secondary procedures.
The trust also had a lower rate of incident reporting in 2015-16 than in previous years. Dr McCue said these problems were due to a lack of training to ensure correct procedures had been adhered to. The trust has boosted training programmes alongside increased recruitment and "restructuring" of staff. In reference clinical coding error rates, she said: "I think it was a false economy that we hadn't sufficiently invested in the service."
The trust also had four never events in 2015-16.
Source date
September 2016