East Cheshire Trust is to lose a £24m contract for community services from October after commissioners served notice on the trust, HSJ can reveal.
South Cheshire and Vale Royal clinical commissioning groups are planning to commission a new five year contract under the "most capable provider" mechanism.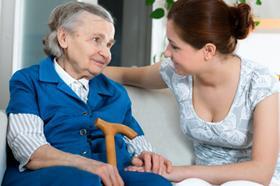 HSJ understands remaining bidders in the process include Mid Cheshire Hospitals Foundation Trust, Cheshire and Wirral Partnership Foundation Trust and the South Cheshire and Vale Royal GP Alliance.
The decision was made last Thursday and revealed in a memo to East Cheshire Trust staff from chief executive John Wilbraham.
In the memo, seen by HSJ, Mr Wilbraham said: "It is with regret that this afternoon East Cheshire was notified that we have not been successful in this process.
"East Cheshire has been asked to continue to provide services for the next six months, which gives ample time for us to meet with the staff affected by this change."
Mr Wilbraham said both CCGs appreciated the contribution of staff, adding: "They understand that this is an unsettling period but are committed to strong and sustainable community services. In order to achieve this, the CCGs are committed to working with staff throughout the process and beyond."
East Cheshire will continue to provide community services for eastern Cheshire and last year won sexual health contracts in east and west Cheshire.
The CCGs confirmed the first stage of the commissioning process had ended. The second stage can now begin with a detailed assessment of bids, ahead of a final provider being chosen in the summer and the new service going live in October.
Simon Whitehouse, chief executive at both CCGs, said: "South Cheshire CCG and Vale Royal CCG recognise the leadership and contribution of the board and staff of East Cheshire Trust over the past years to the delivery of local health services."
In 2015-16 the community services contract with East Cheshire was worth £23.5m with South Cheshire CCG contributing £14.8m and Vale Royal CCG investing £8.7m.
Earlier this year both CCGs took the decision to progress with a "most capable provider" approach to commissioning the service as they were "under no legal requirement to run a formal competitive procurement process."
The minutes from the CCGs' February governing bodies meeting said: "Each CCG governing body was made aware of their legal obligations during the debate and were clear of their respective obligations to commission future community services from the provider, or providers, most capable of meeting local patient need, of improving quality and efficiency (including through integration), and of providing best value for money in doing so."
Source
Information supplied to HSJ