Susan Acott appointed permanent chief executive of East Kent Hospitals University FT
Dartford and Gravesham Trust boss has been interim at East Kent since October
FT among the worst in England for emergency care performance
Susan Acott has been appointed as the permanent chief executive of East Kent Hospitals University Foundation Trust after nearly six months as interim leader.
Ms Acott, who is also chief executive of Dartford and Gravesham Trust, had been expected to leave her role at East Kent FT at the end of this week. She was appointed as interim chief executive following the exit of Matthew Kershaw in September, after the trust was criticised as having the worst emergency department performance in the country.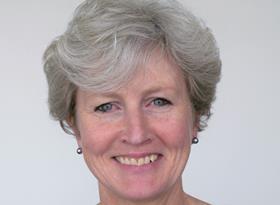 She has now been appointed to the permanent position after what the trust described as an "open competition and a national search".
Trust chair Professor Stephen Smith said: "I am delighted that Susan is remaining in East Kent in this leadership role. Susan combines excellent knowledge of local healthcare needs with extensive NHS leadership experience and is passionate about the role of clinical leadership and education in ensuring high quality services for patients.
"Susan has high ambitions for East Kent and I look forward to working closely with her to lead the Trust in the next stage of its journey."
Ms Acott's first tasks will include guiding the trust through a period of reconfiguration. The East Kent commissioners are likely to go out to public consultation later this year on options that currently include building a new hospital in Canterbury – which would host the major emergency department and specialist services for the whole area – or the concentration of some services at Ashford's William Harvey Hospital, which would become the trust's major emergency department with Thanet retaining a 24/7 emergency unit at the Queen Elizabeth, the Queen Mother, Hospital.
Separately, a consultation is ongoing that could make the William Harvey the stroke centre for the 700,000 population served by the trust.
The trust still has severe emergency care problems with performance against the four hour target at 66.7 per cent in its type one units in February.
Ms Acott has been chief executive at Dartford and Gravesham for eight years and is a member of NHS Employers' policy board.
She said: "I am delighted to accept the position of chief executive at East Kent Hospitals. It has been a privilege to meet and work with excellent and committed staff at East Kent Hospitals over the past six months and I am very much looking forward to continuing to work with staff, patients and the communities the trust serves to provide excellent hospital services for local people."