PERFORMANCE: A Kent trust has admitted it is "overwhelmed" with demand for ophthalmic services and has up to 7,000 patients at risk of worsening eyesight who require "urgent" follow up.
East Kent Hospitals University Foundation Trust is recruiting more staff and buying more equipment to help it cope with the many patients who need regular review.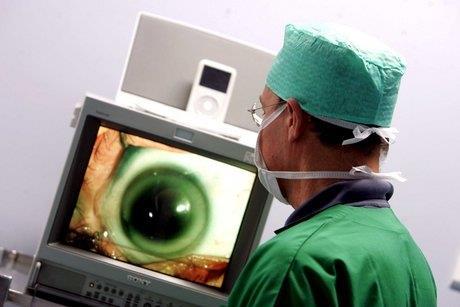 However, this may not be fully in place until the end of 2016-17. The trust'srisk register lists the chances of patients' eyesight being adversely affected by inadequate follow up arrangements as "extreme" but adds there is currently a lack of outpatient capacity to manage the backlog. It is validating the position with 1,500 of these patients waiting for an overdue appointment, but says the other 5,500 have been escalated.
The trust had nearly 100,000 patient contacts in its ophthalmology department last year, as it coped with increasing demand for new treatments for conditions that were previously untreatable. These include wet age related macular degeneration, diabetic macular oedema and retina macular oedema.
The trust said in a statement: "The commissioning of these new treatments has resulted in the department being overwhelmed with demand and many of the treatments involve a programme of follow up appointments/treatments for life. We have also changed the way in which we book appointments which has made the followu p capacity gap more visible.
"The 7,000 patients highlighted in the risk register are those with long term conditions who need regular reviews. These patients are being seen in order of clinical priority and we have set up additional clinics during weekends to ensure we see all patients promptly."
The trust plans to hire three new consultants and to offer virtual clinics within its retina service to boost capacity. Trust board papers also indicate that some stable glaucoma patients may be referred back into the community for follow up care.