Three emergency medicine sites in East Kent likely to move to two
Seven stroke units likely to reduce to three
Vascular services expected to be reconfigured from two sites
STRUCTURE: Stroke, vascular and emergency medicine services in Kent and Medway are likely to see major reconfiguration, one of the area's leading chief executives has told HSJ.
Work is already under way on centralisation of stroke and vascular services in the region.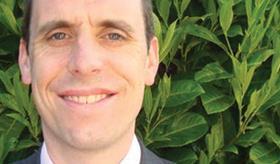 East Kent Hospitals University Foundation Trust chief executive Matthew Kershaw said: "Consolidation of these services is needed to achieve an improvement in the way in which we provide care and treatment for patients."
In relation to stroke he said seven units were likely to be reduced to three.
Mr Kershaw emphasised that all reconfiguration would be decided by commissioners and only after public consultation.
He said: "Stroke services are currently provided across seven centres, three of which are in east Kent. It is very likely that we will look to consolidate that and have hyper acute stroke services in fewer places.
"It is likely to go from seven to three ultimately. We haven't fixed the model yet. We already have a clinical group already working on it and then a consultation with the public. We are talking to staff to prepare them for that."
The current seven stroke units are at Queen Elizabeth The Queen Mother in Margate; Kent and Canterbury, Canterbury; William Harvey, Ashford; Darent Valley (part of Dartford and Gravesham Trust); Medway Maritime Hospital (part of Medway Foundation Trust); Maidstone Hospital; and Tunbridge Wells Hospital in Pembury (both part of Maidstone and Tunbridge Wells Trust).
Mr Kershaw said that, in relation to vascular services, which are currently split between Medway Maritime Hospital and Kent and Canterbury Hospital, that: "There is likely to be a consolidation of that into one specialist inpatient centre and an enhanced supporting centre."
The East Kent trust is also in talks with its commissioners about how to provide sustainable acute and emergency medical services in future.
"We currently have three unselected medical takes on each of our three main sites [two A&Es at Margate and Ashford and an urgent care centre at Canterbury].
"This is exceptionally difficult to do with the limitations on workforce that we are all experiencing. It is likely that we will eventually have a two sited option for acute and emergency medical services."
The trust has struggled to staff the Canterbury centre in recent months and there have been concerns about the continuation of acute medicine, but Mr Kershaw referred to no site in relation to acute medicine changes. Again, he said changes would be subject to consultation.
He also told HSJ that he planned for his trust's deficit to be eliminated by 2019. It has a turnover of £500m and finished 2015-16 with a deficit of £35m.
This was due to "an investment in temporary staffing" which cost £29m, he said.
The trust has a cost improvement plan of £20m in 2016-17 and plans to make savings, as well as on temporary staff, though procurement, outpatient efficiency and changes to pathology.
"None of it is rocket science but it can make a big difference," Mr Kershaw said of the work. "If we deliver the cost improvement plan and maintain levels of activity and income that will leave us a deficit position of around £12-13m by April 2017."
The FT is still in regulatory special measures and Mr Kershaw said this affected staffing. "Getting out of special measures is important for recruitment," he said.