CQC recommended East Kent Hospitals University FT leaves special measures
Inspectors say significant improvements made in maternity and emergency care
NHS Improvement defers decision till 2017 while it reviews trust's finances
England's chief inspector of hospitals has recommended that East Kent Hospitals University Foundation Trust should exit special measures following an inspection by the Care Quality Commission.
The trust was placed in special measures after a CQC inspection in March 2014 identified concerns about the quality and safety of its services. It was placed in the regime that August.
The final decision to take the trust out of special measures will be made by NHS Improvement in February 2017. The regulator said it will need to review the trust's financial position in more detail before deciding if it should come out of special measures.
East Kent is currently not meeting its agreed savings plans and is forecast to finish 2016-17 further in deficit. NHS Improvement will support the trust to make improvements in quality of care at the same time as addressing its financial challenges.
NHS Improvement has arranged for the trust to get additional support for the financial improvements that it needs to make.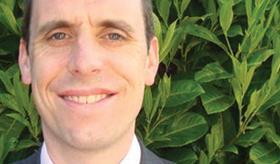 In a report published today, Professor Sir Mike Richards said significant improvements had been made in the trust's emergency and maternity departments. While there "are still areas where further work is needed I am pleased to recommend that the trust is removed from special measures from a quality perspective", he said.
Trust chief executive Matthew Kershaw said the findings were "the result of our thousands of dedicated and hardworking staff who have together driven improvements for patients in their wards, clinics, theatres, laboratories, workshops and offices over the last two years".
He said: "We will not take the foot off the gas now that we are recommended as being out of special measures but instead continue the momentum of improvement at pace to deliver services that better meet the needs of patients both now and in the future."
Mr Kershaw also said the trust faced ongoing challenges including the recruitment and retention of staff, making further financial savings and improving patient flow.
The trust continues to struggle against key performance targets. Only 76.8 per cent of A&E patients were seen within four hours between July and September 2016, compared with 91.3 per cent in summer 2014.
Meanwhile, 6,069 patients waited more than 18 weeks for elective surgery between July and September this year, compared with 1,837 in the same quarter of 2014.
East Kent was placed in special measures in 2014 when the CQC rated the trust "inadequate". A year later the trust was upgraded to "requires improvement" but it was kept in in special measures to allow more time to fully embed the improvements.
In its latest inspection the CQC focused on four areas: emergency care, medical services, maternity and gynaecology, and end of life care. All four had significantly improved, the report said.
The report also noted:
Outstanding practice was found in the trust's "improvement and innovation hubs", which the CQC described as "an established forum to give staff the opportunity to learn about and contribute to the trust's improvement journey".
The executive team and trust board were a "highly engaged team with a clear and common view on trust strategy, risk and operational priorities", and staff were "appreciative of the increased visibility and accessibility" of the executive team.
Significant investment had been made to fill the gaps in the staffing establishment with "key appointments made in emergency care, end of life care and maternity".
The culture within the trust had "improved significantly since 2014" and continues on "a trajectory of improvement with a continued reduction in bullying and harassment".
This story was updated at 11.30am to reflect further information from NHS Improvement.
Source date
21 December 2016