Two acute trusts are trying to develop a shared on-call rota for vascular surgery after a long awaited reconfiguration was delayed again.
A review of vascular services across Kent and Medway was launched in 2012 and implementation of any changes was expected in 2013-14. A programme board first met in May 2015. However, no final decision has been taken on a single site for all inpatient surgery.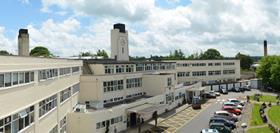 The most likely site for a single inpatient service would be co-location with the planned major emergency department and specialist hospital in East Kent. But consultation on where this should be has been held up while two sites are evaluated – leaving plans for the vascular service in limbo.
The delay has left the two current inpatient vascular sites with a small number of surgeons and interventional radiologists to provide a 24/7 service. Medway Foundation Trust has just over four whole time equivalent vascular surgeons and three interventional radiologists. The second site at Kent and Canterbury Hospital has five vascular surgeons and three interventional radiologists but is not co-located with an accident and emergency or an emergency medical team, as is usual for major vascular units. An on-call rota typically requires at least six surgeons.
Now the Medway and East Kent trusts have formed a vascular network board and are trying to develop an interim solution with joint on-call arrangements. The case for change presented to councillors over the last three years highlights concerns about staffing 24/7 rotas at both sides, and the ability to meet best practice specifications for population covered and the number of cases seen. The process is led by NHS England.
Chair of the Kent and Medway health overview and scrutiny committee, Wendy Purdy, said: "We are keen to see the review conclude as soon as possible."
In a statement, NHSE said: "The evaluation so far, following engagement with the public, recommended that the single arterial site should be located in East Kent with Medway Maritime Hospital as an enhanced nonarterial site performing day case surgery.
"However, the proposal is impacted by the wider work currently underway to develop sustainable acute and local care, which will be subject to formal public consultation. This does not alter the agreed overarching clinical model or any interim arrangements but does affect the decision on the final site and the timeline for the vascular review."
The expectation was that the East Kent site would be co-located with the major A&E in the area – widely expected to be the William Harvey Hospital at Ashford. But a second option of a new hospital adjacent to Kent and Canterbury Hospital emerged and is being considered by commissioners. This has held up public consultation and a decision on the major A&E – and has had a knock on effect on the vascular services review.
A report to Medway's board this month said: "It is unlikely that any investment will be made on the [William Harvey site] until the consultation on the two sites is complete."
It said the evaluation criteria for an arterial site were being gone through again and this could lead to an interim arterial centre on one of the two existing vascular sites.
Services in Kent and Medway have operated under a derogation, recognising they do not meet national standards. Patients in the west of the county usually travel to London for major vascular operations.
Source
Information provided to HSJ