QUALITY: An NHS trust which was among the first cohort placed in special measures has had both its main hospital sites rated as "good" by the Care Quality Commission.
This follows a partial inspection at Royal Blackburn and Burnley General hospitals in October, and means the overall "requires improvement" rating for East Lancashire Hospitals Trust is likely to be reassessed in the coming weeks.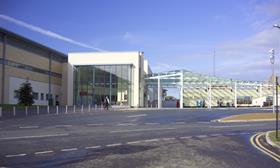 The trust was one of 11 placed in special measures in 2013, after a major review by Sir Bruce Keogh.
If East Lancashire is upgraded, it will be the third of these trusts to have achieved a good rating, and the second to have been led by Kevin McGee.
Mr McGee was also chief executive at George Eliot Hospital Trust when it achieved a good rating in 2014. The turnaround at East Lancashire was initially led by interim chief executive Jim Birrell, who was in charge when the trust exited special measures.
Mr McGee told HSJ there was "no golden bullet" to turning around failing trusts, but stressed there had been a "relentless focus on staff engagement".
He added: "It's been about giving the staff the time and ability to focus on what they're good at, and getting the team work right on the wards. We've increased the visibility of the board and senior leadership, and strengthened the clinical leadership as well."
These efforts appear to have also been recognised in last year's NHS staff survey.
The CQC ratings were "now official confirmation that people in the local area can have confidence in our hospitals", Mr McGee said.
Emergency and urgent care services were rated as "requires improvement" and Mr McGee accepted "there are still lots of things we need to do and we recognise that."
The surgery specialty on both sites received a rating of "outstanding" in the "well led" category.
Source
Information provided to HSJ