COMMERICAL: An NHS trust has challenged commissioners in Lancashire over the awarding of community equipment contract to a private provider.
The procurement for the pan-Lancashire service, covering items such as mobility aids and pressure relieving mattresses, is being led by Lancashire North Clinical Commissioning Group on behalf of six CCGs and the county council.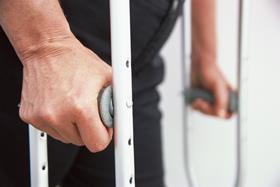 The process is in the standstill period, which is a legal requirement during which suppliers are able to challenge the decision.
The latest risk register published by East Lancashire Hospitals Trust, which has bid for the contract, said: "Risk of not retaining contract for pan-Lancashire community equipment store resulting in financial loss for the ELHT – this risk has been realised with the CCG awarding the contract to an independent company, there is work ongoing to challenge the CCGs' decision."
The trust, which is an incumbent provider of the services, has previously said retaining the contract is "absolutely integral" to ensuring patients are discharged at the right time.
Around £7.3m is spent each year on community equipment in Lancashire. Benchmarking analysis suggested up to £2.2m could be saved through operational efficiencies, according to a paper published by West Lancashire CCG last year.
The paper said services were provided by ELHT, Blackpool Teaching Hospitals Foundation Trust and Lancashire Care FT, and the procurement aimed to create a single provider "to address the variation that exists".
The CCGs and trust said they were unable to comment during the standstill period, so would not reveal the identity of the winning bidder.
The CCGs involved are: Chorley and South Ribble; East Lancashire; Fylde and Wyre; Greater Preston; Lancashire North; and West Lancashire.
Source date
26 February 2016