Four trusts considering plan to consolidate pathology services on university site
Proposal different to the one put forward by NHS Improvement in September
Project could face complications around the involvement of East Lancashire Hospitals Trust
NHS leaders in Lancashire are hopeful that four acute trusts will agree to consolidate pathology services on a university site in the north of the county, in a project that would cost £31m.
The proposal, which is different to a configuration suggested by NHS Improvement earlier this year, would see more than two-thirds of pathology activity centralised at a new "hub" at Lancaster University, about three miles from Royal Lancaster Infirmary.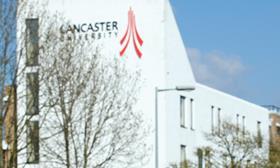 Capital funding would be required to build the facility, which would be sited within a planned health innovation park.
The £31m requested from national bodies would also cover work on the trusts' existing laboratories, which would become "spoke" departments for urgent blood tests requiring a quick turnaround.
The plan initially involved three trusts – Lancashire Teaching Hospitals Foundation Trust, Blackpool Teaching Hospital FT and University Hospitals of Morecambe Bay FT – but East Lancashire Hospitals Trust is now "considering it seriously".
The potential addition of ELHT is significant as it has the largest pathology service of the four in terms of test volumes. In 2014, it rejected plans to network its service with other trusts. ELHT's inclusion would also mean all four acute trusts within the Lancashire and south Cumbria sustainability and transformation partnership are involved.
The trust's involvement could lead to complications, however, because the economic modelling that informed the strategic outline case was carried out with the three other trusts, so ELHT's activity would need to be factored into the calculations before a detailed business case was drawn up.
The trust suggested this could have an impact on how capacity is best organised, though it appears open to the prospect of a Lancaster hub.
There has been pressure on trusts to consolidate their pathology services since 2006 when it was recommended in a national review by Lord Carter.
However, few areas implemented the changes and the recommendations were repeated in a wider review of NHS efficiency in 2016 led by the Labour peer.
In September, NHSI published proposals for 29 pathology networks, which suggested Lancashire Teaching Hospitals FT as the county's hub. But work on the Lancaster University option had already started and project leaders said NHSI has allowed them to proceed.
The proposal would consolidate testing for GPs and non-urgent hospital care at Lancaster with some staff being relocated.
Financial efficiencies would be expected through a reduced establishment, though high vacancy rates within the current services would limit the number of redundancies, project leaders said.
They said the hub staff could be employed through a partnership model where one trust hosts the staff, or a subsidiary company wholly owned by the four trusts could be established.
Outsourcing or private sector involvement is not being considered.
The Unite union, which represents biomedical scientists who would be affected, does not support plans for centralisation. It warned that many staff may retire rather than relocate or commute and the NHS "could find itself with a shiny new building but no one to work in it".
Jean Wright, project director from Lancashire Teaching Hospitals FT, said the site would offer research and development opportunities for staff in areas like molecular biology and genomics, and there could be "lots of cross-fertilisation and chances for people in the lab to migrate into the university".
She added: "The choice of location might help culturally in that it's not seen to be a takeover. But the sustainability issues are starting to bite at each of the trusts and they have started to realise they're not going to be sustainable in the current set up, and I think that is what's really pushed this through."
She said the strategic outline case is expected to be approved by the trust boards over the coming weeks, at which point work would begin on a detailed business case that would pick up the modelling issues raised by ELHT.
Kevin McGee, chief executive of ELHT, said the trust is open to the idea of the Lancaster hub and is "considering it seriously".
But he added: "We will need to look at what our involvement would mean for the proposals that have been put forward and whether they make sense with [our] capacity and activity. I don't know the answer but once we are factored in it may change the clinical and economic calculations which have gone into modelling how the capacity is best organised."
NHS Improvement was approached for comment.
Source
Information provided to HSJ
Source date
6 December 2017