Robert Dolan, chief executive of East London Foundation Trust, has announced his retirement after 10 years at the helm.
Dr Dolan is set to leave the mental health and community services trust in July. A replacement has not yet been found, however HSJ understands the trust is currently interviewing applicants.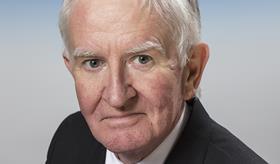 Prior to taking up the role as chief executive Dr Dolan was medical director.
In 2015, East London was named trust of the year the Patient Safety Awards, and won the prize for staff engagement at the HSJ Awards later that year.
In a statement to staff he said: "I have thoroughly enjoyed my time in the trust and it has been a privilege to work with all of you. Together, we have had major successes in putting in place high quality mental health and community services across East London and more recently in Luton and Bedfordshire. It is wonderful that our achievements have been recognised in the national awards we have received over the last year.
"I will be sorry to go, but do so in the knowledge that we have created an excellent trust and that further exciting opportunities for development will present themselves over the next two to three years.
"Before I go, however, we face one remaining challenge. The trust will be receiving its large [Care Quality Commission] inspection in June and I will be working closely with you to ensure that all we have achieved is fully evident at that time. During the coming months, I will be visiting services and teams throughout the trust and hope that this will give me an opportunity to say goodbye to you and thank you for all you've done during my time here."