Ambulance trust upgrades its response for some pregnant women
Assistant coroner says the failure of paramedics to care for the unborn baby is a "a clear training issue"
Trust says long handover delays need to be addressed
An ambulance trust has upgraded how it responds to some emergency calls from pregnant women, following the death of a full-term baby.
Obstetric emergencies relating to third trimester bleeding and breech delivery are now being automatically allocated the highest priority response, "red one", instead of "red two", East Midlands Ambulance Trust told HSJ.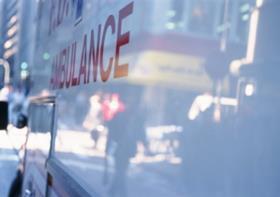 The change is part of the trust's response to the death of a newborn baby following a placental abruption. Red one calls must be treated as "immediately life-threatening" rather than "serious but not the most life threatening".
The trust's response to the incident has also led to a 10 minute reduction in "on scene time" for maternity patients since July, a spokeswoman said.
The chnages are the response to the death of baby Mia Gibson last November. Nottinghamshire assistant coroner Heidi Connor said at an inquest in May that evidence suggested that if Mia had been brought to hospital 20 minutes earlier, her death was "likely to have [been] avoided".
A shortage of available ambulance crews led to a 75 minute delay before the mother was safely handed over to maternity staff at the Queen's Medical Centre, part of Nottingham University Hospitals Trust, which was four miles from her home.
Ms Connor said while the paramedics attended to the mother, the unborn baby was effectively ignored. She also said the experience of the baby "appears to have been overlooked in the trust's subsequent investigation report, which refers several times to how reassuring [the mother's] clinical condition was, and was repeated in evidence by the paramedic witnesses. This is a clear training issue, and may well apply nationally."
The ambulance trust said several changes had been made to the way pregnant women were attended to. These include:
two midwives hired to advise staff at the emergency operations centre, the clinical assessment team, patients and ambulance crews;
new midwife led training for 999 staff to help them triage calls accurately; and
working with the East Midlands Strategic Clinical Network on the potential for a "network based approach to maternity care".
However, the trust said a substantial issue that had not been resolved was delays to ambulance crews from the handover of patients to hospitals.
"This is a health and social care wide issue which needs all organisations to play their part to bring about improvements," the trust spokeswoman said.
The trust also said it would not be treating unborn babies as second patients. The spokeswoman said: "It is not feasible for a paramedic or ambulance crew member to monitor an unborn child in a pre-hospital setting."
Instead paramedics are instructed to focus on recognising "time critical emergencies in obstetric and emergency care" and getting pregnant women to hospital as fast as is feasible.
Health Education England said it was not its role to examine the "curricula, skill requirements and competency framework of the paramedic workforce" including additional training for unborn babies.
The College of Paramedics, which oversees the curriculum, was unavailable for comment.
Source
Assistant coroners' report and information provided to HSJ
Source date
May/November 2016