East Midlands Ambulance Service in talks which could see West Midlands chief executive "working with" them
EMAS rules out merger as a way to solve performance problems
WORKFORCE: East Midlands Ambulance Service Trust has been in discussions with NHS Improvement to "strengthen" its leadership arrangements since the struggling provider's chief executive Sue Noyes stepped down in March, the trust has said.
The talks could see the chief executive of West Midlands Ambulance Service Foundation Trust, Anthony Marsh, taking on the leadership of EMAS alongside his current responsibilities.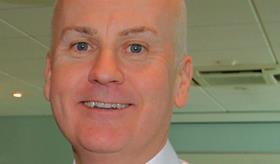 Dr Marsh has previous experience running two ambulance services simultaneously. In January 2014 he took on the chief executive role of East of England Ambulance Service Trust while running WMAS.
Dr Marsh led the trust after carrying out an independent review of the provider's significant performance problems. He left the role last August.
The latest announcement follows local media reports that EMAS had been considering a merger with its West Midlands counterpart, a move that EMAS chair Pauline Tagg last week ruled out.
Ms Tagg said: "Since the departure of Sue Noyes in March, I have been having discussions with NHS Improvement to explore opportunities to strengthen our leadership arrangements.
"This will allow us to support the existing team to deliver improved performance, quality and better manage our resources; not a merger with another trust.
"One of these options has involved talking with West Midlands Ambulance Service about the possibility of their chief executive, Dr Anthony Marsh, working with EMAS to support us with these challenges."
"This option, and others, are still being explored and discussions have not yet come to a conclusion. It would therefore be inappropriate to comment further at this stage."
A WMAS spokesman said: "We can confirm that we were approached by East Midlands Ambulance Service to explore how we might assist them. A range of options have been discussed but talks are at an early stage and nothing has yet been agreed."
EMAS has struggled with a number of performance issues in recent years.
In February the service responded to 64.7 per cent of "red 1" callouts, which deal with acute respiratory incidents and cardiac arrest, within eight minutes, against a national standard of 75 per cent.
Source
Trust statements and board documents