Council leader heading STP to hand role to NHS leader
Norfolk and Waveney STP lead Wendy Thomson said time was "right" for change
Ms Thomson will remain on STP executive board
One of the council chiefs leading a sustainability and transformation partnership is to stand down and hand the role to a local NHS service leader.
Norfolk and Waveney STP executive lead Wendy Thomson, who is managing director of Norfolk county council, said it was "the right time to hand the role on to an NHS colleague", in a move revealed by Local Government Chronicle.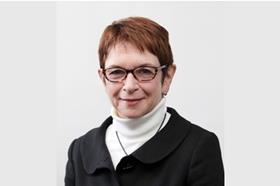 Ms Thomson said the STP, which appointed former health secretary Patricia Hewitt as independent chair in June, was moving from "set up to delivery".
She added: "I will remain actively involved, and fully committed to transforming Norfolk's health and care system to serve our community well now and into the future. I look forward to continuing to work with Patricia Hewitt."
She will remain a member of the STP executive board and stay as lead until a successor has been appointed from the NHS.
The STP has experienced mixed fortunes. It was rated "advanced" by NHS England last month, but senior figures reported concerns about progress being blocked because of problematic relationships between organisations in the STP. Senior sources said Ms Hewitt had been appointed to "bang heads together".
A council statement said Ms Thomson had informed STP leaders her decision to stand down was based on a number of factors, including the arrival of the independent chair.
Her decision was also based on "the impending establishment of a system-wide strategic commissioning function and the shift in focus from set up to implementation".
The move leaves just two STPs – Nottingham and Somerset – led by council officers alone. Surrey county council chief executive David McNulty is in a group leading the Surrey Heartlands STP.
Ms Thomson, who was appointed to the role in May 2016, said: "As the STP moves from set up to delivery and becomes focused on the priorities set out in the latest guidance, it is right for me to pass the executive lead to an NHS colleague."
Ms Hewitt said: "All the members of the oversight group are enormously grateful to Wendy for everything she has done since the STP was established… It is a tribute to her, and all her executive colleagues, that the STP has been placed in the 'advanced' category by NHS England.
"We are also delighted that Wendy will continue to represent the county council, together with James Bullion [executive director of adult social services] on the STP executive board."