CQC recommends Colchester be taken out of special measures after four years
Inspectors rate trust requires improvement overall
Inspectors praise 'improvements across all services' and 'strong leadership'
An NHS hospital trust in special measures for the last four years – longer than any other provider – has finally made sufficient improvement to be lifted out of the regime.
The Care Quality Commission has recommended Colchester Hospital University Foundation Trust, which was placed in special measures in November 2013, be taken out of the programme, after being rated requires improvement.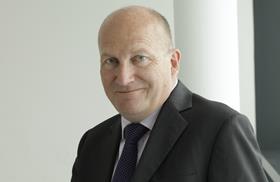 In a significant boost for the trust, which could have faced liquidation last year, it was rated good for whether services were effective, caring and well led. Inspectors found outstanding practice at the children's transition team and neonatal unit, which was piloting a new care model to enable parent involvement in ensuring a timely discharge for babies.
The CQC will keep close tabs on the trust, which still has significant areas of concern (see box). It was rated requires improvement for how safe and responsive services were.
Chief inspector of hospitals Professor Ted Baker said: "I am very pleased to be able to recommend that Colchester exits special measures. When we returned to conduct our inspection, we found considerable improvements had taken place.
"We found a strong leadership team, which engaged positively with a staff that was committed to ensuring change took place and we witnessed significant improvements across all of the trust's services."
The trust's 48 months in special measures is the longest of any organisation and double the average, which is around 20 months, according to HSJ research carried out earlier this year. Barts Health Trust, which is still in special measures, has the second longest spell of 32 months.
Colchester was placed in special measures following concerns about patient care in cancer services. It has struggled in several areas since then with regulators restricting services at its emergency department, emergency assessment unit and operating theatres last year.
The trust was threatened with the failure regime in April 2016 unless it established a "long term partnership" with Ipswich. Ipswich chief executive Nick Hulme was then appointed joint leader in May 2016 and the trusts plan to rubberstamp plans for a merger by next summer.
Mr Hulme said today: "This is a significant achievement and I would like to personally thank our staff for everything they've done to improve the care we provide.
"We have had excellent support from our partners in the health and social care system locally as well as from the NHS in the region and I am very grateful for that. A strongly performing hospital is simply a better place to work as well as a better place to be treated."
The CQC has told the trust to improve in several areas:
Nursing and medical staff must complete all safeguarding and mandatory training including basic life support.
All equipment must be maintained and fit for purpose.
Initial assessments within the emergency department must be undertaken and documented to maintain an accurate clinical record, and initial assessments in the emergency department must be documented.
The trust must ensure access to a designated mental health assessment room.
The trust must ensure patients are clinically risk assessed as safe to wait for outpatient appointments.
Medical records must contain completed risk assessments relevant to patient care.
Do not attempt cardiopulmonary resuscitation decisions must be undertaken in line with national guidance and best practice.
The design and layout of the paediatric emergency department must enable effective oversight of paediatric waiting areas to ensure patient safety.
The trust must ensure there is an effective governance and risk management framework in place to identify and assess all risks relevant to the emergency department.
Patients' dignity must be protected in changing cubicles in beta x-ray.
Doors for beta x-ray must be fully fitted and a risk assessment in place to ensure patients are not a risk of unnecessary exposure of ionising radiation.
Source date
2 November 2017