An acute trust board is being asked to spend more than £1.5m on extra nursing staff for its emergency departments to try to improve four hour performance and ensure patients get safe care.
A Care Quality Commission inspection of East Sussex Healthcare Trust in 2016 highlighted that staffing in the departments at the Conquest Hospital in Hastings and Eastbourne District General Hospital was below recommended levels. Overnight staffing at Eastbourne was a particular concern and while staffing levels have increased since then, it is rarely staffed to full capacity. It also has no "twilight" nurses or healthcare assistants covering evening hours, unlike the Hastings site.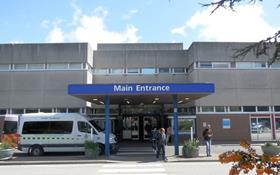 In a report going to the trust board next week, nursing director Vikki Carruth has proposed increasing the funded establishment by nearly 38 nurses at an additional cost of nearly £1.6m a year.
The two emergency departments, including clinical decision units, are seeing over 110,000 patients a year – a 9 per cent increase since 2012-13.
Ms Carruth said there were several concerns about the departments including declining numbers of patients being triaged within 15 minutes, not enough twilight nurses to meet demand and high use of agency staff. Lack of staff was also mentioned in serious incident reports.
The investment would enable the trust to increase emergency nurse practitioner numbers to cover 16.5 hours a day, which would allow doctors to focus on the most seriously unwell patients.
Ms Carruth's report added: "An options appraisal is not included as it is felt that the recommendation of substantively increasing the Eastbourne establishment to meet demand is essential and not one that can be phased."
A wider review recommended increasing numbers elsewhere in the trust by 7.6 nurses and 25.3 healthcare assistants at an anticipated cost of more than £800,000 a year.
The board is being asked to approve the extra investment when it meets on Tuesday. The trust had a deficit of £57.4m in 2017-18 and expects it to decrease to £47.8m this financial year.