Investment in palliative care with its specialists and home support services could make a major difference to an overstretched NHS, say Irene Higginson and colleagues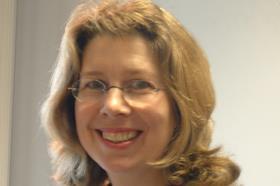 The NHS is facing an unprecedented crisis with overflowing hospitals and accident and emergency departments. This problem is set to increase because of population ageing and people living longer with more health conditions.
Policies over the last decade have tried to reduce this but do not appear to be achieving change, and A&E departments are more pressured than ever. While there are strong arguments to spend more on the NHS, what is the best way to invest for a population today that is very different from 20 years ago, and will look even more different in the next 20 years, with many people living, and dying at an older age?
What might make a difference? We would like to offer an analysis rarely considered.
Look backwards
We propose to turn the healthcare journey on its head, and look backwards from the end of life. This view shows us that in the US 27 per cent of Medicare resources are in the last year of life. Although less well understood, because of the different payment systems, the UK NHS figure is about 20 per cent.
In England, over 50 per cent of deaths are in hospital, yet this is usually people's least preferred place to be
Many countries are around this figure. In addition, informal carers and friends spend considerable time and resources providing care. If this were not given freely it would probably cost about the same amount again.
This care is increasingly for an older and multimorbid population with people living beyond 100 years of age. In England, over 50 per cent of deaths are in hospital, yet this is usually people's least preferred place to be.
Many people die following a period of illness with a progressive decline, although often their problems can fluctuate, and knowing when death will actually happen is very hard. There need to be plans to provide the very best in care for those facing such serious and progressive illness, to improve the quality of life, as well as helping people live longer when possible.
Modern approaches to palliative care, which put the person before their disease, consider the individual, and focus on impeccable symptom control, quality of life and support for the person and their family, are vital, more than simply care when the end of life is clearly recognised.
Although a limited amount of investment in palliative care appears to have paused the rising hospital deaths, there is convincing evidence that it is not reaching people who have two or more health conditions. Deaths in hospital are especially high in people with symptoms such as breathlessness; people come to hospital because they feel unsafe in the community.
Uncontrolled symptoms result in admission to hospital. But having two home visits from a GP in the last three months of life triples the odds of dying at home; having three or more visits increases the odds more than six times.
Having earlier home palliative care, not only end of life care, doubles the odds of dying at home rather than in hospital, as well as reduces the severity of symptoms. Hospital palliative care teams can help introduce palliative care to patients and families, and indeed in the US and in the UK, early palliative care from hospitals has been shown to give better quality and length of life, without costing more in healthcare. It can also promote dignity.
Variable spending
However, sadly, the spending on palliative care in England, as shown by a recent freedom of information request, is highly variable. Some clinical commissioning groups spend as little as £52 per person needing palliative care per year.
They will spend many times of this on hospital admissions for that individual. Unfortunately investment in palliative care does not seem to be increasing.
Some clinical commissioning groups spend as little as £52 per person needing palliative care per year
What is needed now is an evidence based plan for the NHS that can be embedded in routine care. The plan needs to include early identification of people likely to benefit from palliative care, recognition of the complexity to manage optimally symptoms and concerns, notably common distressing symptoms of breathlessness and pain, and living with multimorbidity in the community.
A recent international analysis on home palliative care found patients wanted two essential ingredients: presence of services (with home visits and 24/7 availability) and competence of staff, especially with skilled symptom control and communication. Otherwise people feel unsafe at home and come into hospital.
One way to reduce pressure on hospitals and improve the quality of care, could be that chief executives establish a simple warning system in routine care to flag people who could benefit from palliative care. For example, the evidence suggests that people with two unplanned admissions in six months, admission for symptom control and/or living with multimorbidity are more likely to be admitted to or die in hospital.
These individuals could easily be flagged routinely for increased support and expert hospital and then home palliative care, rather than relying on ad hoc referral systems which tend to miss some people in need.
This, plus investment in the relatively inexpensive palliative care, in hospitals and in the community, with specialists and home support services, could make a major difference to an overstretched NHS, as well as improving the quality of care for people at this very important time of their lives, and of those close to them.
Is it time now to invest in pilots of this approach and monitor the effect?
Irene Higginson, Cicely Saunders Institute, King's College London. Matthew Maddocks, Catherine Evans and Wei Gao are her colleagues