Tim Smart explains how commercial functions are helping King's College Hospital Foundation Trust to enhance the care it delivers to patients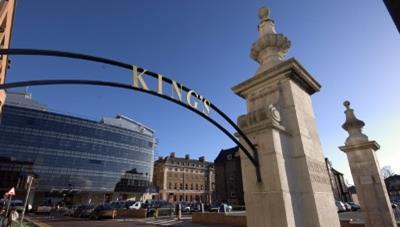 The NHS is something of which we are inherently proud. Sustaining and improving services for patients in the NHS is our primary concern.
But as medicine improves and we all live longer, there is a danger that the NHS becomes more costly than the electorate wants to support.
So some NHS organisations have begun to explore how they can diversify their income while protecting the core values of the NHS, and always putting patients first.
The launch of the government's Healthcare UK initiative is evidence of how important this matter is.
Naturally, the public wants assurance that commercial partnerships are in the best interests of the NHS, working in the interests of patients, staff and the taxpayer.
'It is providing real value for the taxpayer, as profits will be ploughed back'
Against a backdrop of considerable efficiency savings and tightening budgets, all trusts are struggling to deliver more for less. A number have accumulated deficits and the current funding model is not proving to be sustainable.
To achieve financial stability, trusts will need to innovate. At King's College Hospital Foundation Trust we recognised that we needed to diversify our income sources to maintain the high-quality care our patients expect.
Commercial opportunity
Some years ago, King's College Hospital identified that commercial partnerships presented an opportunity to generate revenue streams, the surplus from which could be reinvested into the trust. But we also recognised that we needed to be absolutely certain that we would not increase the risk to any of our NHS obligations.
As a result we established KCH Commercial Services as our commercial arm. KCH Commercial Services invests in and develops new commercial services for the healthcare sector, with all profits going back into the trust to improve patient care.
Its governance structure has the same high standards as our trust, and works to ensure that the safety of our patients and the quality of service we offer remain at the heart of all activity.
Strategic review
The company is financially self-sustaining; each commercial venture has a "special purpose vehicle" which ringfences its budget and isolates the trust from any financial risk.
If any of our commercial partnerships incur a risk the trust, and therefore its staff and patients, are protected.
'A strategic review of our pathology services identified a strong business case for a public-private partnership'
KCH Commercial Services is a group structure that has its own board, chaired by the trust's vice chair and including the chair of the audit committee, to ensure best standards of governance, and to ensure that any commercial venture is in keeping with the its strategy and terms of authorisation.
A strategic review of our pathology services identified a strong business case for a public-private partnership. In 2010 we became part of GSTS Pathology LLP, in partnership with Guy's and St Thomas' Hospital Foundation Trust and Serco.
Understandably, workforce representatives and some members of our board were cautious, but by working closely with everyone involved and explaining the rationale behind it, we managed to reassure them.
Importantly we needed to demonstrate to them that the venture would not make the trust vulnerable to financial risk, patient safety would not be compromised and neither would staff be disadvantaged in any way.
As part of KCH Commercial Services, GSTS is ringfenced. It also has a three-tier governance system, including an independently chaired operating board, to avoid any conflict of interest (because Guy's and St Thomas' and King's College Hospital are both providers of services to GSTS, and at the same time recipients of the pathology services).
Value for taxpayer
We are proud of KCH Commercial Services and the ventures born of it. The unique combination of clinical excellence from the public sector paired with private sector innovation is providing high-quality care more efficiently. It is also providing real value for the taxpayer, as profits will be ploughed back into the trust.
But governance is key here. It is essential that government, the public and patients all understand that commercial activity has robust governance which has the quality of NHS patient care at its core.
King's remains a fundamentally NHS organisation. We are proud of our integration into the community. Our NHS patients come first. The board and the council of governors are clear that our innovative approach to commercial partnerships must never bring additional risk to the core activity of the hospital.
Tim Smart is chief executive of King's College Hospital Foundation Trust.