The National Institute for Health and Care Exellence has been doing the balancing act despite sticking to its cost effective agenda, Nick Timmins writes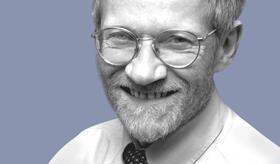 "The theory is tough, the science is hard, the economics difficult, and the statistics advanced. The unavoidable trade-offs are often agonizing, much is uncertain, reputations are at stake, and getting things wrong costs lives."
That's the neatly potted description of the work of NICE, the National Institute for Health and Care Exellence, by Tony Culyer, the health economist who was its first deputy chairman.
Cancer drugs
NICE celebrates its 17th birthday in April, and any doubt about the truth of those words will be removed by NICE being given back – from July, and as a kind of late birthday present – a task it should never have lost: the decisions over the Cancer Drugs Fund.
The name remains. But in practice the cancer drugs are going back into NICE's standard assessment process for "end of life" treatments.
So it will say "yes" or "no" or will approve a drug's use for a limited time in a designated number of patients to provide firmer data on effectiveness and cost effectiveness. This is something that the existing Cancer Drugs Fund has failed to do, while it also in effect made the NHS a "price taker" for these costly drugs.
The Cancer Drugs Fund coming home will ensure that NICE continues to live at the heart of controversy
As Sir Michael Rawlins, NICE's chair for its first 13 years says in A Terrible Beauty: A Short History of NICE that he, John Appleby, the King's Fund's chief economist, and I have just produced, the fund stopped many companies doing deals over price through so-called "patient access schemes". The fund repeatedly bust its budget.
The number of drugs and their indications had to be repeatedly cut back. And the National Audit Office last September judged it to be a broken model with all parties, including the pharmaceutical industry, agreeing that it was "not sustainable in its current form."
The Cancer Drugs Fund coming home will, however, inevitably ensure that NICE continues to live at the heart of controversy, as it has since its inception.
Throughout its life it has sought to balance an essentially unequal equation.
Unequal equation
One between the interests of the taxpayer in cost effectiveness; the interests of individual patients, who when they are not paying simply want the treatment whatever it costs, but who also have a medium to long term interest in the cost ineffective not driving out the cost effective; the interests of clinicians who, by and large, welcome guidance but detest instruction; and the interests of the life sciences industry, which needs a market for its products and ideally wants one that encourages the best sort of innovation while delivering the best possible price.
Seeking to balance that equation has never been easy and NICE has lived much of its life in ferment. But it has succeeded both in shielding politicians from the sometimes heart wrenching decisions about what the NHS should and should not provide, and it has put cost-effectiveness, as opposed purely to clinical effectiveness, at the heart of the NHS.
NICE is one of the few of the many arms length bodies set up by the last Labour government to have survived, and in health is about the only one with its core initial remit – health technology assessment and the production of guidelines – intact. That fact alone made it seem worthwhile to write an account of its origins, creation and controversies.
Terrible for those who have been and will be denied treatments that NICE judged to be insufficiently cost effective
It has at various times been accused of being "a death panel" while at others being cited as one of Britain's greatest cultural exports as countries around the world have sought to learn lessons from NICE as they seek to introduce their own health technology assessment and guidelines.
Our conclusion is that it has been "A Terrible Beauty". Terrible for those who have been and will be denied treatments that NICE judged to be insufficiently cost effective, even if often, though not always, those judgements tended to deny people a few extra months rather than years of life.
Terrible too for those in the life sciences industry who put their efforts into new treatments that NICE ruled against because the price – for whatever reason – was too high. The beauty being the way it sought to balance the unequal equation outlined above.
Aside from the test it faces in taking back fully one of the most emotive areas of medicine – cancer – NICE faces a number of other challenges over the next few years. One is a 25 to 30 per cent cut in its running costs which looks likely to restrict at least some of its extensive activities which now stretch well beyond health technology assessment and guidelines.
Another is finding a way to produce guidelines for patients with multiple conditions, rather than the single condition guidelines that have to date been its mainstay. These and other challenges we briefly explore in the short history, while hoping that producing a history of it to date does not prove to be an unintended curse on its future existence.
A Terrible Beauty: A short history of NICE is available here as a free download: http://www.idsihealth.org/wp-content/uploads/2016/02/A-TERRIBLE-BEAUTY_resize.pdf