James Illman was given a unique insight into British healthcare technology after joining a government-backed trade mission to Boston, Massachusetts.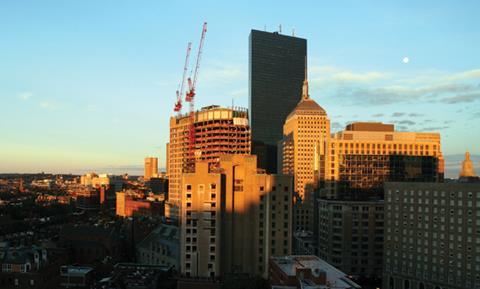 A device that can measure a patient's health status simply by taking a sample of their breath; self-adjusting glasses; technology which harvests stem cells directly from blood or fat tissue…
These are just a few examples of the cutting-edge ideas under development by entrepreneur-led UK companies that recently paraded their products on a week-long trade mission to Boston, Massachusetts on the Future Health Mission.
Companies on the Future Health Mission varied markedly in terms of how developed their products were but all have one thing in common: they want to crack the lucrative US healthcare market.
Optimism from the moment we board the flight from Heathrow's Terminal Five to Boston's Logan airport, and indeed throughout the trip, which is spent touring a host of Boston's sharpest academic institutions and entrepreneur hang-outs, is palpable.
Delegates are acutely aware that the right pitch at the right time to the right person could propel their product into the major league.
But the development of these products is, however, equally important - if not more so -to UK healthcare providers and the NHS.
Here is a selection of the projects that their developers say can revolutionise clinical provision and save lives and money in the process.
Health records and the digital revolution
The NHS has pledged that by 2015 patients will be able to access all their records and book prescriptions online. Tools to make that ambition a reality are under development.
Isle of Skye-based Sitekit is digitising the child personal health record, commonly referred to as the "red book".
The rationale behind starting with red book is two-pronged: it is the only health record currently in the patient's possession (it is held by mothers) and 98 per cent of women of child-bearing age are already more digitally engaged.
The company is working with the Royal College of Paediatricians and Child Health and other partners on a prototype being piloted at four trusts.
The device that measures health status via your breath
Anaxsys says its respiratory rate counter, respiR8, could cut post-operative drug-induced respiratory depression, post-operative cognitive impairment (dementia) and cardiac arrests.
It provides vital respiratory rate monitoring in a number of clinical environments, including post-op and ICU, where patients are receiving oxygen through a mask, and emergency and paramedic use for early warning of patient deterioration.
Tackling deep vein thrombosis
Sky Medical Technology's product, the "geko", is a small disposal device which stimulates the common peroneal nerve on the back of the knee to increase blood flow and blood oxygen levels.
Chief finance officer Jeff Hickman explains: "More people die from deep vein thrombosis in the UK than Aids, traffic accidents and breast cancer combined.
"DVT is the largest cause of preventable death in the world. Geko triggers the body's own natural mechanisms to improve lower limb blood flow and reduce venous stasis."
Long-term condition management
Safe Patient Systems' safe mobile care system is already on trial in the UK. It allows a clinician to prescribe a care plan to enable a patient to be monitored in their own home and enable pre-emptive intervention of the patient's condition if it is at risk of worsening.
With 20 per cent of people in the UK suffering from a long-term condition, better management could improve quality of life for a large number of them and save the NHS substantial sums.
Harvesting clinically significant stem cells directly from blood
CellCap Technologies has developed the means of harvesting stem cells directly from blood or fat tissue, which could significantly advance regenerative medicine.
Other fields it could assist include the detection of circulating tumour cells and diagnosing Alzheimer's.
Current research uses cultured cells which are very different from stem cells found in the body and there is no guarantee that therapies identified with them will perform the same way in the body.
But CellCap's technology allows the harvesting of stem cells directly, by using a patient's own stem cells, rejection risk is greatly reduced.
Cutting recovery time for depression sufferers
It currently takes a clinician six to eight weeks to establish whether an anti-depressant is having the desired impact. P1VITAL says its behavioural diagnostic, the Emotional Test Battery, could cut this to just seven days.
Quicker detection of how well patients are reacting to anti-depressants would reduce patient recovery time; health care costs and the wider economic costs associated with depression such as benefits and lost productivity at work.
The company is looking for NHS partners to investigate the potential use of the test in a primary care setting.
Find out more
What is the future health mission?
The Future Health Mission took 20 of the UK's brightest entrepreneur-led companies on a trade mission to Boston to promote them to US companies and investors.
It was organised by business consultancy The Long Run Venture and the Co-Sponsorship Agency in partnership with the Technology Strategy Board (see page 26), UKTI and private sector sponsors.
Boston was targeted by the mission because of its heady mix of venture capital firms and elite academic institutions, including Ivy League giant Harvard, and its superb infrastructure for start-up companies makes it a very enticing proposition for entrepreneurs.
The scale of opportunity for start-ups is arguably best summed up by the Cambridge Innovation Centre.
The centre is a facility tailor made to give start-ups and emerging companies the office space and technology infrastructure they need to turn their concepts into reality.
It houses 496 companies which have secured some $5.2bn (£3.2bn) of investment from venture capitalist funds. To put that into context, that's more venture capital investment in one building than in the whole of the UK.
Zahid Latif: what is the Technology Strategy Board?
Missions are one of the tools the Technology Strategy Board uses to support innovative UK businesses. The 2012 Future Health Mission to Boston involved selecting 20 companies to support from 120 applicants - their technologies ranging from diagnostics and m-health to medical devices.
Many of the products represented by companies on the Future Health Mission could deliver both clinical and financial benefits to the NHS and I wanted to share some of the ways in which the Technology Strategy Board is helping support innovation.
The board has been working with the Department of Health and NHS organisations to better understand the future needs for healthcare delivery and help support research and development in companies to develop solutions to address them. Support could be through funding R&D projects where companies work with NHS organisations, or putting together key players to work through potential solutions.
'Health has become a key focus of activity for the TSB because of the strengths the UK has'
Health has become a key focus of activity for the board because of the strengths the UK has - innovative companies, a strong science base and the NHS, which offers the opportunity to stimulate business growth. Last year our health programme was bolstered after we secured funding to launch the Biomedical Catalyst programme, a £180m joint programme run with the Medical Research Council to support academic and commercial development of innovative healthcare solutions.
Another area we have targeted is assisted living (or independent living, the term we prefer). The challenge of caring for an ageing population with an increasing burden of long term conditions means that health and social care system must change.
Technology can help provide a solution but it needs the engagement of the system as a whole to enable the implementation of change. Our Dallas (delivering assisted living lifestyles at scale) programme aims to show how new technologies and innovative services can help support independent living for older people and people living with long-term conditions.
The programme will invest around £20m and reach out to up to 169,000 people, bringing together companies, NHS organisations and councils, community groups and charities. Dallas builds on the learning of the DH Whole Systems Demonstrator programme and feeds into activities of the three million lives initiative.
Data is increasingly recognised as a crucial piece of the jigsaw in helping deliver healthcare better. This is important for the NHS and for the companies providing products and services for it. We have opened discussions with key stakeholders including Connecting for Health, the Clinical Practice Research Datalink and others to understand the opportunities that data, and innovative ways of using it, can lead to improved outcomes, as well as new business opportunities. We hope some of these new business opportunities will be with Future Health Mission companies.
Zahid Latif is head of healthcare at the Technology Strategy Board.