These steps are essential if the NHS is to belatedly design services around the needs of the modern UK population, writes Ian R Smith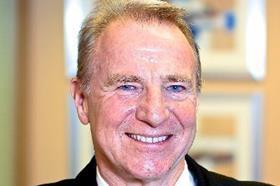 The health and care system in the UK is in its worst crisis since its inception in 1948. The NHS is being contorted in a vice between rapidly escalating demands and inevitable funding constraints due to it being largely tax funded in an age of austerity. Social care has already gone over its tipping point.
Many have been predicting the deteriorating condition of the sector in general terms. But few have predicted it so specifically as Ian and Steve Smith, who published their pamphlet in HSJ in June 2015. And few commentators have explained why the collapse has occurred and, most importantly, what needs to be done to prevent outright collapse.
The reason that the UK system has failed to adapt to changing citizen needs is that it is largely a state-controlled monopoly that has proved resistant to change
The NHS and local authority systems were set up in 1948 when the epidemiology of disease, social policy and people's lives were very different from today.
Despite massive changes in the epidemiology of disease and social policy, the structures of the health and care system have barely changed in nearly 70 years. Notwithstanding that the UK is a world leader in bio-medical research, that it has some of the hardest working, most highly skilled clinicians and carers in the world, that it is free at the point of care – the UK has some of the worst health and social care outcomes in the developed world.
For age-standardised deaths per 100,000 people for non-communicable diseases, the UK ranked 15 out of 17.
The reason that the UK system has failed to adapt to changing citizen needs is that it is largely a state-controlled monopoly that has proved resistant to change, which means that dedicated clinicians and carers are working in a system that works against them. Politicians and senior NHS managers, with the best of intentions, cycle through five policy measures that end up making things worse:
Reorganisations that create confusion and emasculate executive authority.
Top-down initiatives within the NHS which produce stacks of powerpoint presentations, but no real change.
Tighter regulation which too often distracts from care delivery rather than supports it.
Targets for a range of disconnected measures, which engender game playing and unintended consequences.
And when none of these work, then it must be the fault of the workforce – so get into a fight with the junior doctors.
What needs to be done
The pamphlet that HSJ published in June 2015 told this story and predicted the current crisis. But the pamphlet went further. It outlined what has to be done to finally achieve reform of the system such that it adapts to the needs of the modern UK population.
Three sets of coordinated actions are required.
1. Focus efforts and resources on solving real and immediate problems. For example, frail, older people, a majority of them living with dementia, are occupying expensive hospital beds, with their health deteriorating rapidly as a result. At the same time, there are thousands of empty beds, many of them being permanently closed down, in the care home sector.
2. Solving these short term problems should be tackled with actions that deliberately move towards a differently organised health and care system. We need clear executive leadership within scale-efficient, integrated health and care economies (about 2-3 million people). These economies would comprise Academic Health Science Centres, which focus research efforts and consolidate clinical units, and Integrated Care Organisations out-of-hospital.
3. In the five to 10-year transition period, the supply-side NHS monopoly needs to evolve to a patient-centred, demand-driven, responsive system. This will require the staged introduction of five demand-side mechanisms: information on outcomes; choice so that citizens go to the best, rather than the only, provider; "personal budgets" so that the money follows the patient; competition between providers based on providing the best cost-efficient outcomes; and "expert commissioning" that manages an efficient market.
The process of reform needs to be supported by complementary reforms in the practice of service delivery (skills and workforce supply), in the regulatory environment (a streamlined system that supports integration) and funding (to bring more money into the system, and to eradicate perverse incentives).
Unless these reforms are enacted, we will, in 18 months time, be writing yet again about the continuing collapse of the UK's health and care system.
Ian R Smith is chair of Four Seasons Health Care