Reconciling the difference between wants and needs is key to delivering cosmetic interventions fairly, write Thomas Hampton, Paul Spraggs and Charles Nduka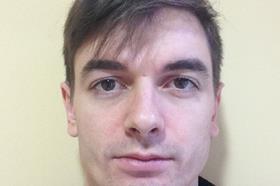 The Royal College of Surgeons recently formed an Interspecialty Committee to set standards and guidelines for cosmetic surgery delivery in the UK.
From January 2016 outcomes, quality and operative exposure will need to be recorded. Yet some cosmetic interventions occur more readily within the NHS and their provision depends on idiosyncratic criteria.
Why an NHS obligation
In times of limited resources, why are these cosmetic procedures still funded in the public sector? If cosmetic procedures are needed and desired by patients, we should try to appreciate their true value.
Do all surgeries confer Quality Adjusted Life Years and is the NHS obliged to cater for that need by providing cosmetic surgery?
One previously controversial non-emergency surgical yet funded intervention is gender surgery. Gender reassignment surgery itself is an umbrella; chest and genital procedures are offered but treatment rarely extends to facial surgery.
Reviews concluded that "cost savings of up to £950 per patient per year" may result from successful gender reassignment surgery versus regular clinics and medical therapy. Commissioning criteria are strenuous but the intervention is still offered, desired and needed.
In 2008, of 647 patients who underwent gender reassignment surgery, 98 per cent described positive or mainly positive experience, benefit and outcomes.
In facial surgery, a rhinoplasty to "correct" trauma or treat nasal blockage is available, but purely cosmetic septorhinoplasty is no longer offered.
Otoplasty is still available from some clinical commissioning groups on the presumption that cosmetic alteration of ears can decrease bullying or disadvantage suffered from a child's peers with "normal" ears. Collective concern for our children and fears about exclusion and emotional trauma warrants intervention.
QALYs and other metrics struggle to prove the value or cost effectiveness as it is challenging to quantify the "value" of a lifetime of "bully-free" work and play. It is not clear why otoplasty is only offered to children under 19 years unless transition to an instantaneous bully-free and resilient adulthood is assumed.
Need or desire
Health needs are often discussed in terms of wants, demands, needs and supply. The NHS defines its role as improving people's mental and physical health, supporting recovery from illness, saving lives and improving health at times of basic human need.
These utopian health definitions lead to issues for cost containment. The NHS adopts a pragmatic definition by offering treatment to patients with a "capacity to benefit" that is demonstrably needed.
The concept of "low priority procedures" was introduced with the aim of decreasing spend. Reductions were sought from effective procedures with cost-effective alternatives, treatments with poor risk-benefit ratio and treatments deemed grossly cosmetic.
If cosmetic procedures are desired rather than necessary, loss of function appears to generate that need. Tonsillectomy and grommet insertion for glue ear are considered "ineffective" low priority procedures and stringent objective symptom criteria must be submitted to the CCG.
Grommets provide some improvement in hearing during a period of speech and language development and tonsillectomy reduces lost revenue from days off work for children and parents.
If cosmetic procedures are desired rather than necessary or needed, loss of function appears to alter the consequences of an unfulfilled need by conferring true need for the intervention.
Choosing breast reconstruction after mastectomy in the UK is commonplace
Normal appearance is deemed important in American and Korean society. Restoration of "dysfunctional facial appearance" was more important than restoring the function of limbs or reconstructing breasts.
In contrast, choosing breast reconstruction after mastectomy in the UK is commonplace and reinforced by NICE guidelines, even though some procedures such as autologous DIEP can cost £7,000.
Many childhood syndromes cause characteristic, non-average appearance, easily surpassing prominent ears as a cause of social exclusion and bullying. Should surgeons perform cosmetic surgery for all those who find fault with their appearance to aim to deliver complete social well being?
A comparative cosmetic procedure is genital circumcision. Both surgeries are often performed because parents believe their child will function better in their society.
Despite differences in cultural precedent, both procedures are delivered with societal acceptance in mind. Though some health benefits are perceived, claims about decreased HIV transmission have been recently disputed, and it is likely that cultural normalisation leads to some discrepancy in outcry against male circumcision vs female circumcision.
Despite no apparent patient need for circumcision of either sex, public desire and demand for these interventions persists. Otoplasty and circumcision are equivalent in terms of societal rather than pathological or functional necessity.
Needs, wants and desires are often used interchangeably but in isolation the word "desire" evokes the frivolous. If we can provide patients with interventions which offer improved physical, mental and social wellbeing and if this is something that they desire and want, then by our own definitions they have an identified Need, with likely capacity for benefit.
With consideration of health economics, we may be ethically obliged to decide between all or nothing for NHS cosmetic interventions.
Thomas Hampton is registrar in ENT surgery and Paul Spraggs is consultant in ENT, head and neck and facial plastic surgery at North Hampshire Hospital, and Charles Nduka is consultant in plastic and reconstructive surgery at Queen Victoria Hospital