Two well respected A&E consultants to lead GIRFT review of emergency care
Cliff Mann says review will be "fair to staff" on the front line
National report to reduce waste and improve efficiency due next year
Two leading names in emergency medicine are to head a major project aimed at improving efficiency in accident and emergency departments across the country.
HSJ can reveal Clifford Mann and Christopher Moulton will be joint clinical leads for emergency medicine under the Getting It Right First Time programme.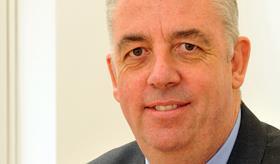 The two consultants will visit every A&E department in the country this summer before producing a national report recommending ways for trusts to save millions of pounds by reducing waste and improving efficiency. They will visit trusts later in the summer to meet clinicians and senior executives.
Dr Mann is NHS England's clinical adviser on A&E and immediate past president of the Royal College of Emergency Medicine. He also works as an emergency consultant at Taunton and Somerset Hospital.
He said: "On the face of it, there is a lot of disparity between trusts but GIRFT looks at the resources and the outcomes to provide a much fairer picture of where we should be learning from so we have a level playing field.
"GIRFT will illuminate many of the key issues A&E departments face but it will be fair to staff and patients in understanding the challenges, the resources available and the outcomes.
"This will help trusts and the NHS make more informed choices about investment and spending."
Dr Moulton is current vice president of the RCEM and works as an emergency consultant at the Royal Bolton Hospital.
He said: "There are enormous variations between emergency departments but that's no surprise because they are now dealing with city-size workloads using an old district hospital model.
"I believe the GIRFT programme will give us an opportunity to actually address the problems we face."
The programme began in 2013 as a £200,000 orthopaedics pilot. Led by Professor Tim Briggs, the team collected 12 data sets for 211 trusts before sending individual reports to every trust.
Professor Briggs then visited the trusts to talk to clinicians and senior managers, highlighting variation and the potential for savings and better outcomes.
In a survey looking at the benefits of the programme, 71 orthopaedic trusts believed GIRFT helped them save up to £50m in the first two years.
The programme was then extended to 12 specialties and reviews are underway, with the first report into general surgery expected this summer.
In November, the Department of Health announced a £60m investment over the next three years to run GIRFT in a further 20 specialties. Dr Mann and Dr Moulton are the first clinical leads for these specialties to be announced.
Professor Briggs, now NHS Improvement's national director of clinical quality and efficiency, said: "Emergency medicine is at the frontline of the NHS and is currently experiencing unprecedented volume and pressures.
"I am delighted that two consultants with the experience and calibre of Christopher and Clifford have agreed to take the reins of this GIRFT review."
Dr Mann and Dr Moulton will use GIRFT methodology designed to address unwarranted variations and improve clinical quality and efficiency, and use trusts' data to identify the potential for improvement.
A report with recommendations on how trusts around the country can improve quality and tackle waste will be produced next year.
Jeremy Marlow, NHS Improvement's executive director of operational productivity, said the programme had already been "invaluable" in improving efficiency and patient outcomes in orthopaedic surgery.
He said: "I am certain the same evidence based approach will enable us to address the challenges we face in emergency medicine."
Many people in the NHS believe GIRFT's success will come from the clinicians leading the work, who command respect from their peers and use their own experiences to achieve solutions and better working practices.
One senior trust figure told HSJ: "It is the best thing to come out of the centre in years.
"You've got buy-in from clinicians because it is not some management consultant telling them what they should be doing differently. It's someone they respect, someone who does the same job they do."