The chief executive of the first ambulance service to be placed in special measures has told HSJ the trust is prepared for a major incident in the same vein as the recent Paris terror attacks.
London Ambulance Service Trust was placed in the regime today following a critical Care Quality Commission inspection report. Inspectors found staff did not feel supported and response time performance was regularly the worst in the country.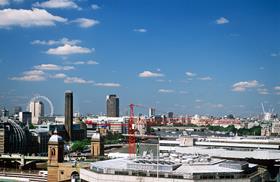 Fionna Moore told HSJ: "We accept the report. We acknowledge that the CQC have highlighted systems and processes that we don't do as well as we should and those are things we need to fix and we've been working hard to do that."
She added: "I think one of the things the report highlights is the care and compassion that our staff deliver to Londoners and that's really good news and will go down really well with them."
Dr Moore said the trust was already aware of a lot of the issues raised and had recruited 167 staff since the CQC inspected and 200 were in training or under supervision to tackle the staff shortage.
She added: "What the report reflects is that demand has gone up year on year and there's a national shortage of paramedics. We've been working hard to recruit and we've been working with universities to increase the pipeline. We're hoping to increase the pipeline from 150 to 500."
The London Ambulance Service Academy has also been launched to provide training for staff in-house so they can become paramedics.
HSJ asked Dr Moore if the ambulance service would be prepared for a major incident similar to Paris attacks earlier this month.
She said: "I absolutely think the LAS will be prepared in the event of a major incident. We've got a great track record of managing major incidents in London. We manage major planned events on a regular basis - Notting Hill Carnival, New Year's Eve, the marathon. All our staff - when they come into the organisation - are trained on major incident procedures and our training programme this year has a module on major incident management so our staff will be refreshed in that."
She added: "Paris was a bit of a game changer for everybody and it's given us the opportunity just to check that all our staff have got their full complement of personal protective equipment and action cards."
Dr Moore said board members regularly go out with paramedic crews when they respond to incidents and they are each responsible for a part of London which they regularly visit to see staff and check procedures such as medicines management and vehicle cleaning are being followed.
Source date
26 November 2015
First ambulance service placed in special measures
1

2

Currently reading

Interview: Ambulance service fully prepared for terror attack, says chief executive