Labour calls for "winter bailout fund"
Follows calls from NHS Providers for additional funds to be released
Government says it has already provided £100m capital for A&E departments and £2bn for social care
Shadow health secretary Jonathan Ashworth will call on the government to provide a £500m "winter bailout fund" for health and care services.
He is due to make the argument today in a speech at the Labour party conference in Brighton.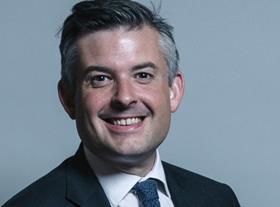 In a statement, Labour said it was "calling for the government to protect patients by making an immediate announcement on this year's winter funding".
It said this should be spent on "increasing capacity in hospitals to cope the with the spike in demand"; "allowing hospitals to secure additional staffing without resorting to costly agency staff"; and "delivering effective arrangements between NHS and social care to reduce delayed transfers of care".
Mr Ashworth said in the statement: "Labour is calling for a comprehensive package of emergency support, including a new £500m winter bailout fund, to urgently be put in place so that patients don't suffer the same pain as last year all over again.
"It is not acceptable for the government to stumble into another NHS winter crisis – they've been well warned and need to take action now."
HSJ reported earlier this month that NHS system leaders disagreed about whether winter resilience funding could or should be released by NHS England.
NHS Providers has called for an additional £350m to be made available. NHS Providers chief executive Chris Hopson said: "Over many months we have warned consistently of the urgent need to fund extra staff and beds to deal with the challenging months ahead.
"Unfortunately, it is getting very late in the day to put in place the extra resources that will be needed.
"It is positive that planning for winter is considerably more developed than last year and that emergency care performance has been given greater priority.
"Underlying all this is the fundamental question of the level of funding needed to deliver the right quality of care to a growing and ageing population."
A Department of Health spokesman said: "The NHS planned for winter earlier this year than ever before and has robust plans in place, supported by an extra £100m for A&E departments and £2bn funding for the social care system to help improve discharging and free up beds in hospitals."
The health secretary and national NHS leaders have taken steps since winter 2016-17 to try to improve performance this year.
A "recovery plan" agreed between NHS England and government requires the service to "deliver aggregate A&E performance in England above 90 per cent in September 2017 [on the four hour target], with the majority of trusts meeting 95 per cent in March 2018, and aggregate performance in England at 95 per cent within the course of 2018".
Performance has declined each year in recent years:
Labour calls for £500m 'winter bailout fund'
1

Currently reading

Labour calls for £500m 'winter bailout fund'

2