Senior whistleblower claims ambulance trust delays led to at least 40 patients dying or harmed
Actual numbers harmed could be as high as 80, source warns
At least 19 patients died as a result of delays
MP calls for full inquiry and condemns trust leadership
At least 40 patients in the East of England were "harmed or died following significant ambulance delays" in less than three weeks between mid-December and early January, a senior whistleblower has told HSJ.
The incidents are detailed in a dossier compiled by the source from an ongoing internal review at the trust. They include one account of a patient apparently freezing to death, in Lowestoft on 27 December, after a 16 hour wait for an ambulance.
Other incidents in the dossier include:
a Norwich patient who died after a seven hour wait for an ambulance after a cardiac arrest;
a patient in Hertfordshire who called with shortness of breath and progressed to cardiac arrest after a 47 minute wait for an ambulance;
a patient in Essex who developed pressure sores during a wait of nearly 13 hours following a fall; and
a wait of more than four hours for a sepsis patient in Ipswich.
Speaking exclusively to HSJ, the senior source at East of England Ambulance Service Trust estimated the number of patients harmed or killed due to delays during December and January could be around 80 when the full review of all cases of delays has finished.
The whistleblower also accused key senior board figures of being on holiday during the crisis period, leading to a lack of senior leadership in the organisation. They argued some of the trust's £2.5m surplus should have been used to hire extra staff.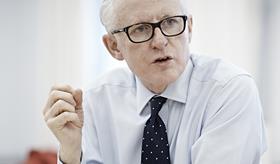 The source provided HSJ with a list of 40 cases identified so far that resulted in serious harm or death as patients waited for ambulances. North Norfolk MP Norman Lamb, a former health minister, has also seen the document.
The whistleblower wishes to remain anonymous. While HSJ cannot independently verify the claims, both Unison and Mr Lamb told HSJ they were working to support them.
Mr Lamb told HSJ the evidence required a full investigation and raised "fundamental questions about the senior management".
He said he would also raise questions about the trust's reporting of a surplus, some of which he suggested could have been spent on more staff. Mr Lamb said he would write to health secretary Jeremy Hunt and regulators today to urge further action.
Nineteen of the patients on the whistleblower's list of 40 cases died. HSJ has chosen not to publish the document to preserve patient confidentiality.
The source said the number harmed or killed was likely to double as further delays were investigated.
There were 17 patients harmed or killed in Essex, according to the dossier. The large number of cases in the county follows the widely publicised death of an 81 year old woman in her Clacton home after waiting almost four hours for an ambulance. She had phoned 999 complaining of chest pains.
Other cases of harm caused by ambulance delays were reported in Bedfordshire, Cambridgeshire, Hertfordshire, Norfolk and Suffolk.
The news comes as the trust announced medical director Mark Patten would step down from his post at the end of the month. Interim arrangements are yet to be announced but deputy medical director Tom Davis will deputise until then.
A trust statement said Dr Patten, who joined the executive team in July 2016, "gave formal notice to the board of his decision in November". He said it was "a personal decision to return to full-time clinical work at the Luton and Dunstable Hospital".
Concerns have been steadily growing about ambulance performance in the East of England in recent weeks. Norwich South MP Clive Lewis raised concerns about deaths in the East of England in the House of Commons on 17 January.
On Dr Patten's resignation, trust chief executive Robert Morton said: "With his fellow leaders, he has helped place ever more emphasis on the patient journey and how we treat the people we respond to with respect and compassion. We thank him for not only his leadership but for also responding to patients regularly and making a massive contribution to patient care."
East of England Ambulance Service Trust statement
"The trust had plans in place, however experienced extreme levels of demand over the new year period in particular. The trust was unable to respond to a very small number of the 50,000 calls we handled over a 15 day period as quickly as we would like. The trust is undertaking a rigorous analysis of that small proportion of calls. Where any suspected cases of potential harm are identified then the trust will exercise its duty of candour to notify patients or their families.
"It is best practice to always review the effectiveness of any plans and the trust will be doing that. Depending on any preliminary insight, the trust will invite an independent review of our decision making process. The trust has also requested a system-wide review of these periods of high demand and lost capacity.
"The trust absolutely refutes claims that there were no senior managers in over the Christmas period. In line with all ambulance trusts, this trust operates a gold command system, which consists a 24/7 on-call rota of the most senior operational managers who are highly experienced and well trained. To ensure complete resilience, two gold commanders are available at all times in case a substitute is required. The gold commanders are supported by an on-call team of managers and, during busy periods, are further supplemented with a tactical command team. While members of the executive team were working across the festive period to provide board level support, gold commanders are the most senior operational manager in charge of and responsible for managing daily service delivery.
"The trust is on the public record stating that it has a gap between funded capacity and demand. It is good financial planning to ensure that the trust is in a position to hire any additional resources that may become available across the months of January, February and March. The trust is well placed to buy such resources where available.
"Demand has now lessened and while our festive plan has come to an end, our winter plan remains in force and ready to respond to the expected peak in the flu driven demand. We continue to urge everyone who has not yet done so, especially those who are in the risk groups, to have a flu vaccine as early as possible."