The government has published plans for a national three-digit number for accessing non-emergency care.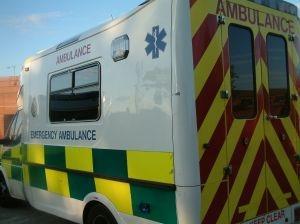 ambulance
Communications regulator Ofcom yesterday began a consultation on providing the number, 111, which was recommended in the next stage review final report.
Initially it would not replace local phone services or NHS Direct but the Department of Health said in a statement: "In the long-term, 111 could become the single number to access non-emergency care services in England, including NHS Direct.
"The NHS across England offers a range of options for accessing urgent, but non-emergency, care…
"However, patients are not always sure where to go for treatment when they need medical help urgently, but the situation is not life-threatening, especially when away from home.
"DH is working closely with the NHS to make sure any new number, which is introduced, complements existing services."
Health minister Mike O'Brien said: "The NHS already provides a range of urgent care services. The memorable 111 number will support these services and provide more choice for patients to find the care they need.
"This will be particularly useful outside of GP surgery hours and for people who are away from home."
If Ofcom's proposals are approved pilots will begin later this year.
Ambulance Service Network director Liz Kendall said: "A new phone number for people with urgent but not life-threatening health problems could help transform patient care and is something the Ambulance Service Network has been calling for over a year
"But to work properly, 111 must be just the front end of a much better system of healthcare which ensures patients get the right services, in the right place, at the right time.
"We need services to work together more effectively and treat more patients in the community or at home when it is safe to do so.
"111 should therefore be the 'icing on the cake' of much wider changes to the emergency and urgent healthcare system."