The 'unique' urine bottle feedback and how Dan Poulter improved the nation's public health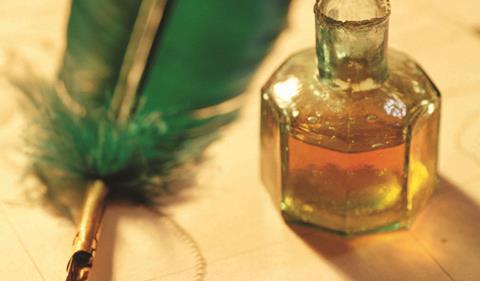 Feedback: urine bottle - luckily without contents - was used in note of thanks
Warrington and Halton Hospitals Foundation Trust's chief executive Mel Pickup recently tweeted one patient's "unique" way of offering feedback after an operation: writing a poem on a urine bottle.
'Let's just hope the bottle was empty'
It must always be heartening for hospital staff to receive praise from the patients they care for, even if those patients are misusing the organisation's scarce resources.
End Game was so touched by this gesture we thought we'd reprint the ode in full:
The prostate is done, I feel like a new man.
It will be great to pee whenever I can.
I thought the op was going to be hell but it's been like a five star hotel.
We're glad to know the patient had a positive experience, and we admire his ingenuity.
But let's just hope the bottle was empty, or at least that he washed his hands before delivering his thank you gift.
It'll be well deserved
End Game sends its hearty congratulations to Worcestershire Health and Care Trust for being shortlisted at this year's UK Public Sector Communications Awards.
We think the trust wholly deserves the prize – if nothing else but for the livening up the pre-election purdah purgatory for us.
Elephant memoried readers of this column will recall that this was the trust that tweeted its support for the Irish Green Party last month, flying in the face of rules that public bodies should not publish anything that could in anyway be seen to influence votes.
'If the trust wins, we reckon Grant should be up on stage to collect the award'
The tweet was promptly deleted and it soon transpired that it been accidently sent out by Grant, a student on work experience.
Still, for a few minutes End Game and NHS watchers were on the edge of their seats.
If the trust does triumph at the ceremony in July, we reckon Grant deserves full credit and should be up on stage to collect the award.
Another social media fiasco
Still on the subject of social media boo-boos, we present another cautionary tale: this week from the typing fingers of someone in London Ambulance Service Trust's communications team.
'It managed to raise at least one of End Game's usually stoic eyebrows'
A recent (and promptly deleted) tweet from the trust's account read: "#WhyImVotingUkip I need subsidy to build a Wicker Man to sacrifice the gays to stop it flooding again. Not on my watch homosexuals!"
Although clearly designed as a crude political joke, it still managed to raise at least one of End Game's usually stoic eyebrows.
A solid endorsement
End Game would like to give its sincerest best wishes to former care minister Norman Lamb, who was the first man to throw his hat into the ring (presumably Lord Ashdown did not eat it) to rebuild what's left of the Liberal Democrats following Nick Clegg's resignation as leader of the party.
We understand that there's quite a swell of support for Norm, and have seen many tweets from the general public explaining just why he's the man for one of the toughest jobs in British politics.
The reason we've seen them all is that we still follow the erstwhile minister, and he's certainly not shy in retweeting all – indeed any – endorsements backing his own campaign.
Here's one such message of support, from Jay (whose handle, @equivocalyouth, is almost a dictionary definition of a certain type of Lib Dem supporter): "It'd be great to see @normanlamb become leader of the Lib Dems. I remember shaking his hand and playing football with him in primary school."
A resounding endorsement, we're sure you'll agree. Whatever the outcome of the leadership contest, we hope Norm continues to display such sportsmanship.
Meaningful contribution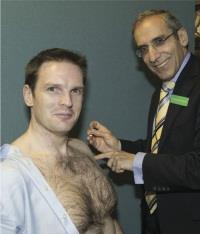 Another End Game favourite has also moved on from the Department of Health.
Dan Poulter has stepped down to devote more time to his clinical practice. No one can question his contribution to improving the nation's public health in that flu vaccination photo.