End Game is going fruity (in order to ensure the doctor keeps away from local hospital) but perhaps more worrying is the hi-viz wearing Ben Gummer - he has a shovel in his hand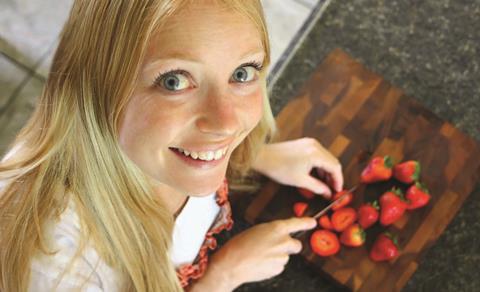 Trying to keep the doctor away (from a hospital) sounds a little fruity
Fruit. We love it. And not just because Simon Stevens told us to lay off the burgers and chocolate (although now he has said it, we assume there is consensus on the issue).
There is nothing more cheerful than a lovely, shiny, colourful plump display of nature's sweeties - we have been uplifted on our travels by fruiterers cheerfully hawking their wares on the front door of an increasing number of hospitals in recent months.
So we were right chuffed to receive a press release from the extremely prolific South Warwickshire Foundation Trust PR team, reading: "An apple a day keeps the doctor away at local hospital."
'The press release features an instantly forgettable acronym and a promising sounding IT solution'
This is probably the last place you would want to keep a doctor away from - and arguably if you are already at the local hospital, it is probably too late. But we will let all that go.
If you want confirmation that the NHS has fully and truly embraced the idea that you can buy food on its premises that is not going to give you a chronic long term condition, look no further: the release also features an instantly forgettable acronym (the Food for Life Partnership, or FFLP to its friends) and a promising sounding IT solution, which aims to save hospital staff time via ordering produce online.
Incidentally, the last time we went to University Hospitals Birmingham, there was a full on produce market outside, selling artisan coffee and artisan brownies and artisan stuff in jars. Never top dogged, that must make UHB the most aspirational trust in the West Midlands.
Computer says no
It is frustrating when your email account is not working. We know the horror of an inbox filling up - mainly from End Game's unsolicited financial advisers in Nigeria, admittedly - when there is no way to access it. It is enough to give us a fit of the vapours.
So it is understandable that NHS employees took to Twitter last week to share their frustrations when NHSmail, the health service's secure emailing system, went down due to a network error.
While some tried to find out what was happening from the powers that be, one user escalated his service issue to a far higher power.
Kidderminster GP Kash Khan simply wrote: "Dear God/Jeremy Hunt, why is NHSmail so crap?"
Hi-viz cool kid
End Game was thrilled to receive a photo last week of the new health minister, Ben Gummer (pictured below), chucking a heap of soil in our direction. This is precisely the dynamism the NHS needs to address its challenges.
Mr Gummer was putting the first shovel in the ground to mark the construction of a new medical centre in Ipswich.
Although still relatively new to Parliament, Mr Gummer is clearly an astute politician.
It is always smart for an MP to associate themselves with health investment in their own constituency.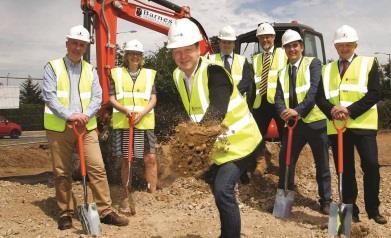 But Mr Gummer seems to have imbibed a deeper truth - a politician in a hi-viz jacket is virtually unassailable.
He no doubt learned at the feet of the master, George "the eternal builder" Osborne.
But there is a downside to these photo ops. They get filed away by mischievous media outlets in preparation for the day when it might be amusing to visually suggest that you have been "digging yourself into a hole".
End Game is confident that such preparations will prove fruitless in Mr Gummer's case.
Stranger danger
We were alarmed at reports last week that Mr Hunt was encouraging people to lure elderly citizens into their homes.
"Invite lonely elderly strangers into your home, urges Hunt," read The Guardian headline.
End Game's immediate thought was that the idea was fraught with potential difficulties.
How do you know if an elderly stranger is lonely?
'Perhaps we'll see inspectors crouched in bushes keeping a daily tally of comings and goings'
And what if they don't want to come into your home?
When we got round to reading the health secretary's speech (where the idea was touted), it turned out to be a sensitive exploration of how to reduce the isolation of a growing number of pensioners.
Intriguingly, Mr Hunt referred to a Chinese law which requires people to visit elderly relatives regularly, leading End Game to wonder how on earth such a law is enforced?
With the health secretary a well known fan of regulation, perhaps we will soon see inspectors crouched in bushes keeping a daily tally of comings and goings?