The voluntary sector is uniquely placed to place a key role in the integration of health and social care, says Alexis Howsam
This article was part of the End of Life Care channel, in association with Marie Curie Cancer Care. The channel is no longer being updated.
The proposed joining up of health and social care budgets in Greater Manchester could represent a key shift in how we fund, configure and deliver health and social care services.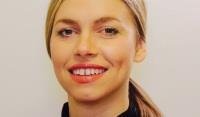 Too often the focus has been on competition rather than collaboration.
Despite evidence from the King's Fund that integration improves patient outcomes, joined up services are not as widespread as many would have hoped three years after the passing of the Health and Social Care Act.
We know that integrated care improves patient outcomes, so why isn't it happening everywhere?
Risk aversion
Risk aversion plays a part here. It is hard to set up new, integrated services at a time of significant financial pressure, and providers still demonstrate an unwillingness to collaborate.
Is it an impossible task? Or will directives including "arranged marriage" initiatives such as the better care fund yield positive examples of integrated commissioning that can be replicated elsewhere?
'People dying in Greenwich get one point of contact, one phone number'
One great example of how integration can work is in my area, Greenwich. When it was commissioning for end of life care, Greenwich Primary Care Trust stipulated that partnering would be essential.
The clinical commissioning group has continued this approach.
The result is the Greenwich Care Partnership service, which has now been operating for four years and is held up as an excellent example of effective partnership working.
It has meant that people dying in Greenwich get one point of contact, one phone number and that professionals work together seamlessly.
Most importantly, it has enabled more people to die at home if that is their preference. In short, partnership working has achieved better outcomes for people and families.
Partnership approach
The reason for its success has been the incredible drive of professionals from all the partner organisations, including the voluntary sector, with which Greenwich has taken a partnership approach.
The question of why the voluntary sector is so often overlooked as a key partner is an important one. We both provide and commission care.
A report from the Nuffield Trust offers convincing evidence of our expertise and of the efficacy of our strongly patient centred approach, including in terms of cost.
Monitor's recent integrated care compliance requirements are an important step forward in encouraging partnership working.
So now is the time for commissioners and providers to talk to voluntary sector organisations. We are ready and able to work with you as an expert partner.
Alexis Howsam is divisional development manager for Marie Curie Cancer Care
Emergency Care Summit: 'It's about the discharges, stupid'
1

2

Currently reading

Partnering with the voluntary sector gives patients more choice