Cowper's Cut is a new weekly column from HSJ's comment editor Andy Cowper. It will be published every Monday and seeks to serve as an informative and entertaining stimulant for HSJ's subscribers at the start of the working week.
Many aspects of Lord Lansley's NHS reforms enacted in the 2012 Act were drenched in bathos: perhaps the biggest of these was his attempt to eradicate proper planning from the NHS, and replace it by the any willing/qualified provider market, driven by patient choice and the NHS's longstanding imaginary friend, clinical commissioning.
Was NHS planning perfect before this point? No, obviously not. Public engagement and involvement in service changes was perfunctory if it was done at all: a prophylactic to prevent getting pregnant with a judicial review. Providers were then (as now) the citadels of power and resource. Big teaching hospitals spent whatever they wanted; smaller and more prudent providers found out what their share of the teaching hospitals' deficit was at financial year end.
But a mechanism existed to hold the ring (oo-er missus), in the guise of strategic health authorities and their predecessors, regional health authorities. Deaneries collaborated in workforce planning: imperfectly, sure, but it was A Thing.
Successful planning
The biggest examples of successful planning of recent times were national targets for waiting times and the London Strategic health authority stroke provision reconfiguration. Neither had any significant amount to do with the Lansley reforms' ethos or methods.
Among the curiosities of the past decade has been watching previous passionate SHA-haters come to realise in the wake of their abolition in 2012 that their functions were necessary.
Post 2012, irony fans have enjoyed a field day watching the NHS having to reinvent planning by the back door and under whatever passes for the radar nowadays. This isn't even slightly surprising: the NHS quite literally IS planning. It is a resource constrained, finite system of universal coverage: Cowper's Universal Laws Of Healthcare tell us that such systems require planning (which we could also call "rationing").
So where once we had planning as performed by SHAs, clinical networks, deaneries and the Department of Health (not to mention the formidable networks of royal colleges and the trades unions from UNISON down to the British Medical Association), now we have planning being reinvented variously through clinical commissioning groups, success regimes, sustainability and transformation partnerships, vanguards, regional teams of NHS England and NHS Improvement.
The coordination between all of these units of planning? Even before we get to the fitness for purpose of regulation as currently constituted?
The challenges
Clearly, the 2012 Act rendered planning across the board more difficult than it needs to be. Yet now we face a significant new set of planning challenges.
First among these is workforce. The effect of Brexit on workforce has already shown itself. Yes, there is smart work under way to bring physicians' assistants and pharmacists far more into the workforce mix, but you have only to spend five minutes with frontline staff (or indeed using frontline services) to know the depth and gravity of the problem. I have previously had a chunter about this.
Just as importantly, waiting times are already slipping, as brilliantly chronicled for HSJ by GooRoo's Rob Findlay. There are massive issues of getting process and procedure right, which are beyond the scope of this column and this columnist.
The fundamental equation, however, is not difficult: how do we balance the demand/need with the resource available in the fairest, most cost effective and clinically effective way without becoming hostages to special pleading, however well funded and well meant?
The challenge to seeing this considerable challenge become something that can be turned into an operationally achievable reality has grown because STPs have been communicated and explained to the public with the grace and skill of a walrus trying to tap dance. Co-production and transparency have been so hilariously absent from STPs to date that it is difficult to believe that the STP brand is sustainable.
It needs a complete Windscale/Sellafield-style relaunch, accompanied by a genuinely new approach. This requires rather more than a PR blowover.
The first iteration of the NHS Constitution used to open with the words "The NHS belongs to the people": it was curiously silent on the private finance initiative bits, which are mainly owned by overseas private equity.
Benjamin Franklin is reputed to have said, "by failing to prepare, you are preparing to fail". In "Worstward Ho", Samuel Beckett wrote "All of old. Nothing else ever. Ever tried, ever failed. Try again. Fail again. Fail better."
There is useful wisdom in both of those quotes, if we want it. Let's hope that we do.
Andy Cowper is Comment editor of HSJ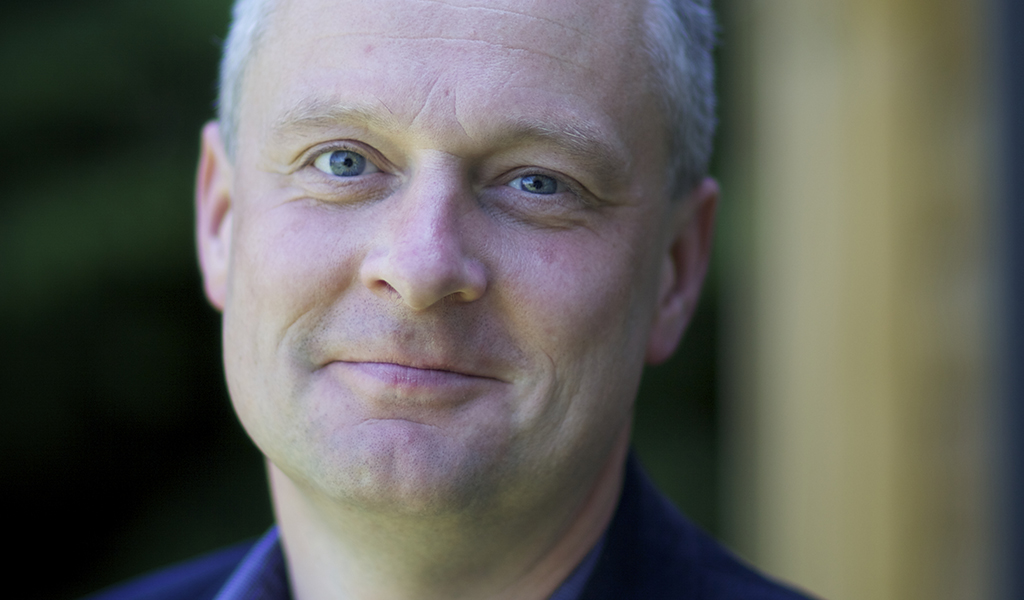 Andy Cowper is contributing editor of HSJ