Over Christmas and New Year, we are bringing you a round-up of some of HSJ's highlights from 2016. Today we look at our Expert Briefing newsletters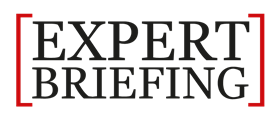 Expert Briefings give HSJ readers the inside track on the most important topics in health. You can sign up to receive each of them by email here.
Here we pick the best of 2016.
The Commissioner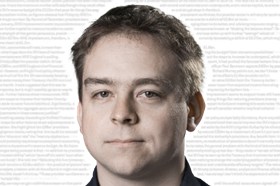 Dave West's Commissioner newsletter promises to tell you the things NHS England won't, and his scathing summary of the final 44 Sustainability and Transformation Plans certainly hit the mark.
The plans, he wrote, "are better judged by what they don't say than what they do: important long standing issues going unmentioned; vital detail for delivery left absent; and a lack of agreed numbers to underpin contracts and financial balance in the next two years".
He concluded: "The macro picture is uglier. The longer STPs remain 'works in progress', the longer we're without a model under which the NHS can balance its budget – and it is fast running out of road before the tightest years of funding famine, from 2018 to 2020."
Following the Money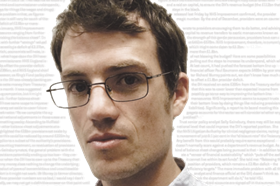 In July, Lawrence Dunhill looked at the unpalatable options for breaking even in 2016. He said the Treasury had spared the Department of Health a humiliating parliamentary process by "bending over backwards" to help it balance the books, having overlooked "the handiest adminstration error in accounting history" – but the price would be a tighter grip in 2017.
But looking ahead, there appeared to be no light at the end of the tunnel: central budgets had been raided in cash terms; the capital budget had taken a hit and providers looked set to cruise towards another deficit. "Simply calculating the difference between last year's underlying provider deficit, of £3bn, and the extra £1.8bn, would leave us with a deficit of around £1.2bn – some argue that there's no reason to think this year's shortfall won't be around this level."
That left few options to cover off the backlash without upsetting people: "There is a significant risk of a backlash from local NHS leaders, and will test the nerve of political leaders – including a cabinet with quite a few new members – to force through cuts in the face of fierce local campaigns."
Lintern's Risk Register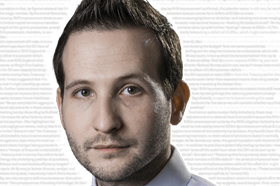 In June, HSJ patient safety correspondent Shaun Lintern wrote about rumours that the upcoming NHS financial reset would focus on cutting workforce costs.
"These rumours will be cause for concern for anyone focused on patient safety. It's hard to imagine anything more short sighted than cutting NHS staff numbers when demand across the system is going in the opposite direction."
The newsletter reminded readers that after the Francis inquiry the government promised that never again would cash come before quality. He wrote: "It's difficult to see how any attempt to exert crude downward pressure on staff numbers at this point would be in keeping with the lessons the government said we should take from the Mid Staffordshire scandal."
Invoking the scandal at Mid Staffordshire, he added: "Those who believe care will not suffer in the context of a reduced workforce, rising demand and less resource, are dangerously optimistic if they think what has happened before will not happen again."
What's New in Care Models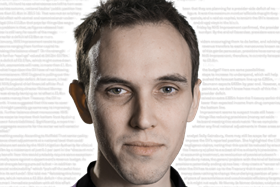 Also in June, David Williams asked some big questions about hospital chains, including how they could be established quickly, what the right governance shoud look like and how chain-leading foundations would be inspected and rated.
On competition and choice, he said: "The adoption of common methods to reduce variation will by definition lead to a less diverse "marketplace" – and the Competition and Markets Authority will sooner or later take an interest. This won't be a problem if chains are able to demonstrate the value to patients of their clinical models.
"But that leads us back to the earlier question about how quickly they will grow – growth will be slow if it requires going through lengthy processes to demonstrate the new pathways work."
After the story was published, Sir David Dalton, chief executive of Salford Royal, who basically invented hospital chains in the context of NHS providers and was setting one up himself, replied to each of the eight questions raised.
North by North West
In this briefing, Lawrence Dunhill regularly focused on the devolution project in Greater Manchester, where the idea is to integrate the commissioning of health and social care as far as the current legislation allows, which essentially means bringing council and clinical commissioning group staff under joint management teams and acting like single organisations.
In September, Lawrence reported on the most recent significant development, when Tameside Council's chief executive took over the leadership of Tameside and Glossop CCG, with a view to this being a permanent joint role.
Steven Pleasant told HSJ his appointment was "symbolic" of the changes taking place in the region, and built on the development of a single commissioning board between adult social care and the CCG, including a joint management team.
London Eye
Ben Clover reported on a £55m elective care contract mystery in north east London, after Care UK referred the commissioners of outer north east London to Monitor, claiming their award of an electives contract previously held by the private provider to a nearby acute trust was improper. In the end the CCGs decided to give the work to Care UK after all.
NHS Improvement had managed to get away without issuing a judgement on the commissioning skills of the CCGs after they changed their plea to guilty, said Ben. Read the whole tale here.
Deep South
In his most read Deep South newsletter of the year, Will Hazell looked at what the reset meant for the region, and found that the poor picture painted of the commissioning system was perhaps the most disturbing thing to emerge.
Five CCGs were judged to be inadequate under NHS England's new rating system, and as HSJ's handy map showed, there are no splashes of outstanding green in the region. He noted that NHS England's assessment carried consequences, with a new intervention regime of "financial special measures" also unveiled at the time.